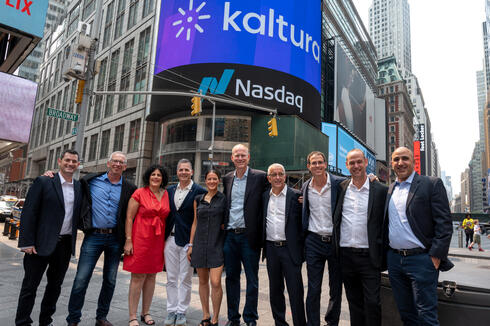 Kaltura cuts 10% of workforce as growth stalls and takeover looms
The Israeli-founded video creation and distribution company is laying off 80 employees, 30 of them in Israel
Israeli-founded video creation and distribution company Kaltura is laying off 10% of its workforce, totaling around 80 employees. Approximately 30 of those leaving are based in the company's Israel headquarters which totals 450 employees.
Kaltura made the announcement about the downsizing together with its results for the second quarter of the year. The results point to a lack of growth at the company, with revenue for the second quarter of 2022 reaching $42 million, an increase of 1% compared to $41.6 million registered in the second quarter of 2021.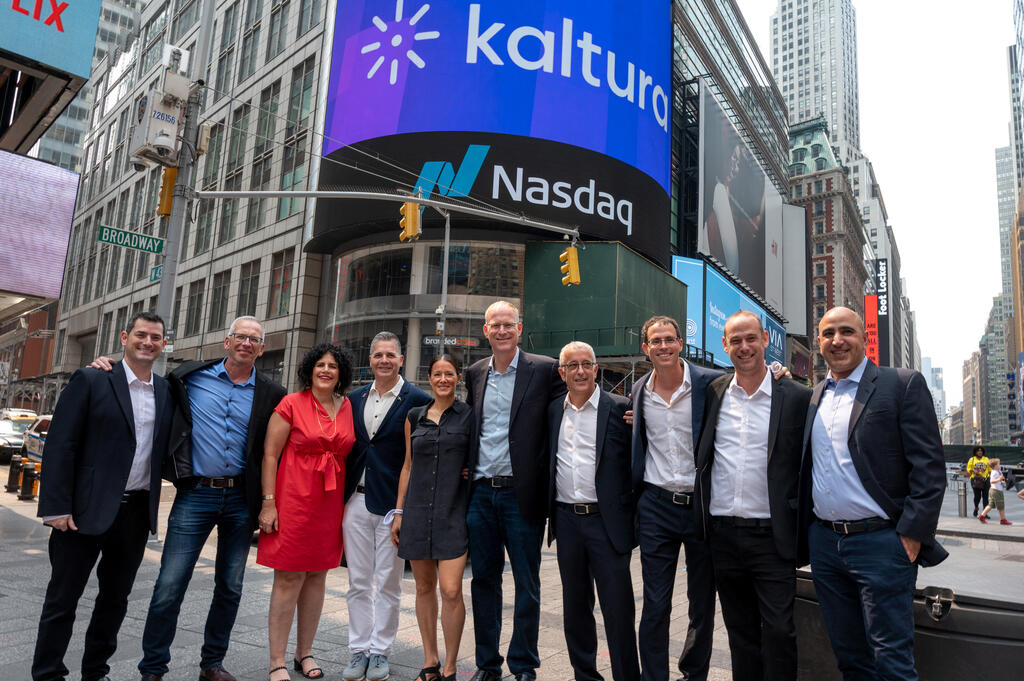 In addition, GAAP operating loss was $15.5 million for Q2 compared to an operating loss of $5.8 million for the second quarter of 2021. GAAP net loss was $17.3 million or $0.13 per diluted share, compared to a GAAP net loss of $2.7 million, or $0.37 per diluted share, in the previous year.
"Demand and operating performance in the second quarter came in as expected including closing important deals with the recently launched event platform and seeing leading indicators such as the conversion of longer sales cycle deals, salesforce productivity, and new subscription bookings, which we believe support an expected return to growth in the fourth quarter," said Ron Yekutiel, Co-founder, Chairman and Chief Executive Officer of Kaltura. "Given the macroeconomic outlook, we are implementing a cost-reduction and re-organization plan that includes, among other things, downsizing approximately 10% of our employee base. Our re-organization plan is heavily focused on realigning our operations to further increase efficiency and productivity. We believe this necessary action will accelerate our return to the profitable growth that we achieved in previous years."
Kaltura also provided little good news moving forward, revealing that it expects total revenue to decrease by 5%-3% year-over-year in the third quarter to between $40.8 million and $41.7 million. Adjusted EBITDA is expected to be negative in the range of $8 million to $10 million. For the full year, Kaltura currently expects total revenue to grow by 2%-4% year-over-year to between $168.4 million and $171.6 million. Adjusted EBITDA is expected to be negative in the range of $27 million to $32 million.
Kaltura received last month an acquisition offer from American competitor Panopto valuing the company at $383 million. The offer was revealed in a report submitted by private equity firm K1 Investment Management, which owns Panopto, an education software maker. K1 said in a letter to Kaltura's board that it's prepared to pay $3 a share in cash for the company, a 27% premium on the price of the stock at the time. This is the third proposal K1 has made for Kaltura over the last two months. The last offer stood at $2.75 a share. K1 currently already owns a 6.9% stake in Kaltura. Kaltura went public at a $1.3 billion valuation last July. However, since peaking last August, Kaltura shares have lost 80% of their value.