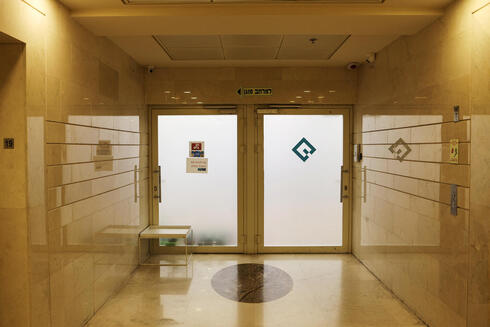 Offensive cyber company QuaDream shutting down amidst spyware accusations
It was reported last week that the Israeli firm's hacking tools have been used against journalists, opposition figures and advocacy organizations across at least 10 countries
Israeli offensive cyber company QuaDream is shutting down, Calcalist has learned. According to sources, all of the company's employees were notified they are set to be laid off and called in for a hearing. The company is set to cease its operations in the coming days.
The company could not be reached for comment.
Last week, it was reported that the Israeli firm's hacking tools have been used against journalists, opposition figures and advocacy organizations across at least 10 countries - including people in North America and Europe - according to new research published by Microsoft and the internet watchdog Citizen Lab.
According to sources, the company has been in a difficult situation for several months, and the research was the last nail in its coffin. The company hasn't been fully active for a while and it is believed that there are only two employees left in its offices whose job it is to look after the computers and other equipment. At the same time, the board of directors is trying to sell the company's intellectual property.
Citizen Lab said in its report that it had been able to identify a handful of civil society victims whose iPhones had been hacked using surveillance software developed by QuaDream - a lower-profile competitor to the Israeli spyware company NSO Group, which has been blacklisted by the U.S. government over allegations of abuse.
In its report published at the same time, Microsoft said it believed with "high confidence" that the spyware was "strongly linked to QuaDream."
In a statement, Microsoft Associate General Counsel Amy Hogan-Burney said that mercenary hacking groups like QuaDream "thrive in the shadows" and that publicly outing them was "essential to stopping this activity."
Israeli lawyer Vibeke Dank, whose email was listed on QuaDream's corporate registration form, did not return a message seeking comment. Repeated attempts by Reuters to reach QuaDream over the past year - including a visit to the company's office outside Tel Aviv - have been unsuccessful.
Reuters reported in 2022 that QuaDream had previously developed a no-interaction-needed hacking tool similar to the programs deployed by NSO. Such hacking tools, known as "zero-click," are particularly prized by cybercriminals, spies, and law enforcement because they can remotely compromise devices without an owner needing to open a malicious link or download a tainted attachment.
NSO did not immediately return a message seeking comment.
Neither Citizen Lab nor Microsoft identified the targets of QuaDream's software, but the allegation could still be damaging for the firm.
The reports come on the heels of an announced crackdown on the international spyware industry by U.S. President Joe Biden. Last month, the White House announced an executive order intended to curb the purchase of surveillance software by U.S. agencies if the programs are also being used by repressive governments abroad.
The White House did not immediately respond to a message seeking comment.
Unlike NSO, which regularly briefed journalists amid allegations of abuse, QuaDream has kept a lower profile. The company has no website touting its business and employees have been told to keep any reference to their employer off social media, Reuters has previously reported.
Reuters contributed to this report