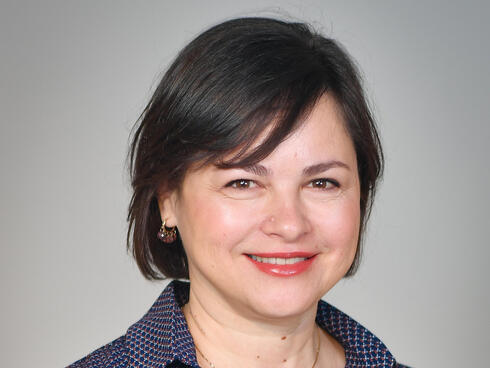 For companies, ESG efforts invite both celebration and scrutiny
Environmental, Social, and corporate Governance is becoming a mainstay for companies - to the delight and ire of many
In recent years, the push by investors to consider Environmental, Social, and Governance (ESG) factors has helped determine many of the decisions made by companies in their overall operations. A focus on social issues, climate change, or corporate responsibility are some of the non-financial factors that are part of the investment strategies. Employees are also using these as reasons to join - or leave - a company if its values aren't aligned with theirs.
And yet, the backlash to it remains strong and stubborn.
"I do believe that ESG is almost like technology, it is everywhere and a very wide area," explained Irena Ben-Yakar, Partner and newly-appointed Chief Purpose Officer (CPO) at Deloitte Israel. "And in general, ESG is the new way of management. It is a new management approach to how to run companies. The whole concept of environmental, social, and governance comes from the perception that companies could be sustainable only if they have this perspective on the stakeholders and not just being there to serve their shareholders."
Ben-Yakar helps clients find their 'Purpose' in determining their ESG commitments. This means that she helps companies large and small discover their impact, consider the needs of their stakeholders, and remind them of their brand and legacies for the future. According to Ben Yakar, 10% of S&P 500 companies have already appointed someone full-time as CPOs to steer companies towards a greener or more progressive future.
The recent emphasis on ESG efforts has divided companies and cultures, with prominent figures such as Elon Musk calling it a "
scam
" and "weaponized by phony social justice warriors." This might have something to do with the electric car manufacturer losing its place on the S&P 500 ESG Index this year, whereas the oil company Exxon remains. The claim was that Tesla was dropped due to poor working conditions and accusations of racial discrimination, which in this case trumped the devastating impact that companies like Exxon have on the environment.
The triangle of Environmental, Social, and Governance needs to be balanced, and it is up to investors and organizations to determine what they value most. Musk will claim that environmental efforts are more important, and companies like Exxon will favor corporate governance such as diversity and inclusion over the carbon footprint they have and the pollution they leave behind. It is up to investors to decide what is more important and where to place their money.
"Of course there are clashes, not everything has been resolved," Ben-Yakar said. "Humanity has not invented solutions for every situation or problematic area." Other potential conflicts might include Europe moving to fossil fuels to avoid relying on Russian gas during the ongoing war with Ukraine, or weapons manufacturers shipping artillery to Ukrainians in the fight for democratic human rights.
It is the attempt to balance this triangle that attracts criticism of ESG efforts and where accusations of it being politicized stick most. Typically, European countries and companies are more in favor of ESG. As one of the most developed regions in the world for sustainability and regulation, Ben-Yakar claims there is a "maturity" in the countries not seen in the U.S or Israel. Today, much of the praise for ESG comes out of Europe, where companies and governments have made loud efforts to try to curb the climate crisis and ensure privacy and ethical behavior online.
Despite its criticism, companies can monitor the non-financial factors that help determine ESG efforts through actionable policies, such as providing employees with electric vehicles or tracking social investment such as volunteering or education. "In our view, it is very tangible… We think that ESG is as measurable as any other financial investment. It is no different from an economic or financial investment when you invest money and you measure the ROI… You can measure how much it would cost to convert the company rentals into electric ones costs money, but then you can measure the outcome and the impact on the environment in terms of carbon footprint decrease," she added.
For Ben-Yakar and companies like Deloitte, ESG is here to stay. As more millennials and Gen-Zs enter the workforce, younger generations who place more emphasis on progressive values and purpose in their work will come to expect it from their employers. Investors know that and will be listening.
"There are only a few companies nowadays that still believe that this is something that is not for them," Ben-Yakar concluded. "That they should wait and see what happens and that maybe this trend will pass away. And it's not. It is here to stay for many years."