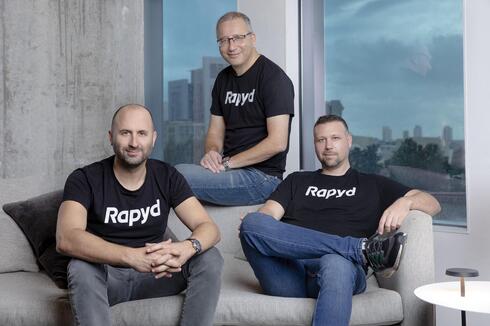 Rapyd acquiring payment service PayU GPO for $610 million
The Israeli fintech unicorn will finance the purchase through a capital raising of approximately $700 million, which Rapyd will soon complete at the same valuation as its previous funding round
Israeli fintech unicorn Rapyd is acquiring PayU Global Payment Organisation (GPO) from Netherlands-based investment company Prosus for $610 million. Calcalist first
revealed the tender for the purchase
of the payments company in June.
The purchase will be financed through a capital raising of approximately $700 million, which Rapyd will soon complete at the same valuation as its previous funding round. The acquired company has $350 million in annual revenue and about 1,000 employees, 80 of whom are in Israel and will be integrated into Rapyd.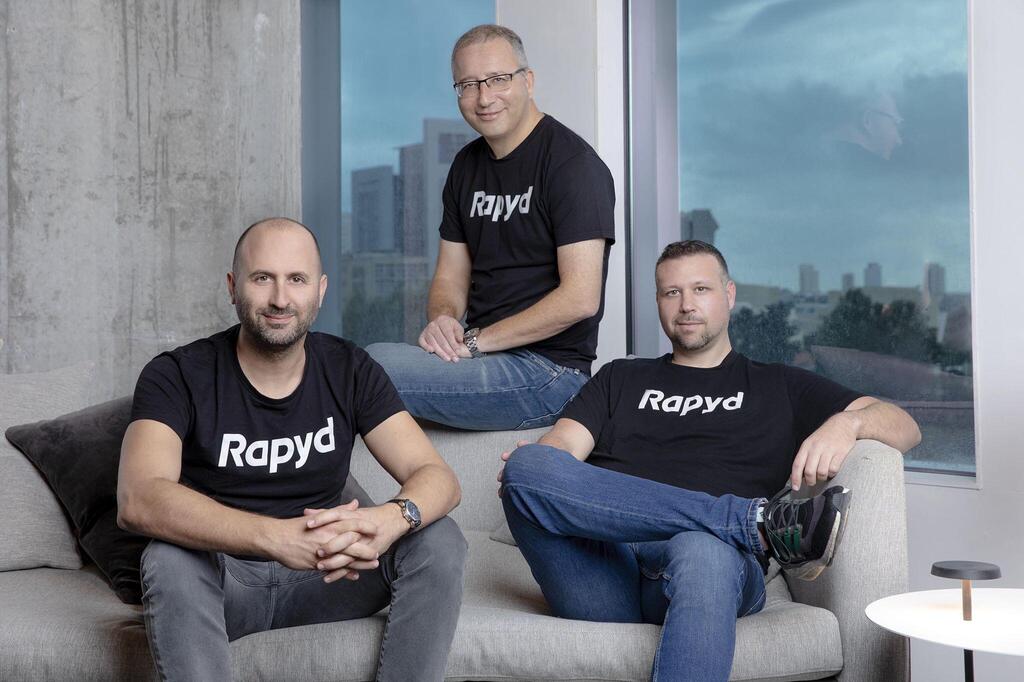 PayU is a provider of payment solutions for organizations and small and medium-sized businesses in developing markets, operating in over 30 countries around the world. The purchase includes all operations in Europe, the Middle East, Africa, and Latin America, but does not include PayU's operations in India, Turkey, and Southeast Asia. Several other payment giants competed in the tender.
"We've been working on this deal for two years. In 2021 it was too big a bite, but now we've succeeded. We're closing a new fundraising round of $700 million to finance the purchase, which will be an all-equity fundraising," Arik Shtilman told Calcalist.
PayU also has a previous connection to the Israeli market. In 2018, the company acquired Israeli company Zooz for approximately $80 million, and it currently maintains a development center in Israel employing dozens of staff members.
Rapyd has a history of acquiring companies, including the Icelandic payments company Valitor in 2021, in a deal worth $100 million, as well as the fintech company Neat. The company, founded in 2015 as CashDash by Arkady Karpman, Arik Shtilman, and Omer Priel, has developed an international payment platform for businesses and consumers, enabling bank transfers, transfers to digital wallets, cash payments, and more.
Rapyd operates the largest online payment network of its kind globally, supporting 65 different currencies across more than 170 countries.
"PayU has revenues of $350 million a year, and in terms of manpower, we will double our company. The company's revenues will increase by 60%. We will bring in approximately $500 million this year," said Shtilman. "We are on pace to reach a billion dollars in revenues in about a year plus. Both companies together are profitable. We will continue at this rate of growth, and we would like to go public in two or three years at a value of more than $10 billion, depending on the market."
The move follows Rapyd's recent announcements, which included, among other things, the appointment of senior executives (including the appointment of Dr. Shlomit Wagman, former Director-General of the Israel Money Laundering and Terror Financing Prohibition Authority), and the announcement of an intention to enter into the payments market in Israel.
Upon completion of the acquisition, Rapyd will have the ability to carry out transactions in over 100 countries, using more than 1,200 payment methods. It has a permit for financial activity in 41 countries, with a wide range of partners, a global team that will include approximately 1,700 employees in 22 offices around the world, and serving over 250,000 customers worldwide, including prominent enterprise customers such as Adidas, Google, Ikea, Meta, Netflix, and Uber.
Laurent le Moal, PayU Chief Executive Officer, stated, "PayU has built and scaled its GPO business successfully over a number of years. It is important to us that a company with a track record like Rapyd will take the business to the next level, expanding the GPO solutions to meet the evolving needs of the dynamic fintech landscape globally. I wish Rapyd every success as it continues to build its global payments platform."
Rapyd was represented in the transaction by attorneys Shlomo Landers and Dan Fisher from Gornitzky GNY law firm.