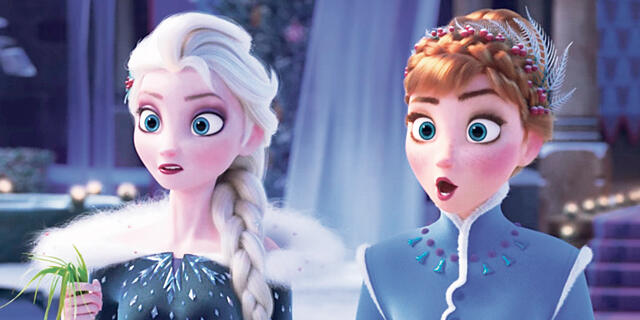 Opinion

The representation of females in Disney+ avatars is fundamentally flawed - which is very unsurprising
As part of its conservative and archaic approach to designing female characters in movies and TV shows, the media giant is also depriving its new Israeli users of female avatars. 11 of the 15 avatars are men or boys, with the 4 female representations including 3 princesses and Minnie Mouse
The Disney streaming service entered Israel last week after much anticipation and made accessible a significant portion of the media giant's extensive content library (though, some critics have already complained about the suspicious absence of certain content and that the app suffers from various technical issues). As with any modern streaming service, a user can create a personal profile and choose an avatar to represent themselves.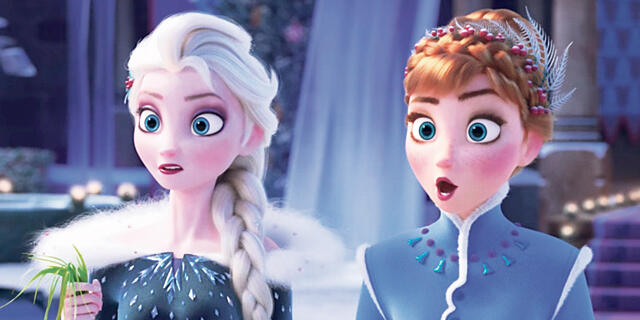 Disney+ offers 15 avatars to choose from - and this is where the problem begins. Eleven of them are men / boy characters. Only 4 are women. Aside from the fact that women make up half of the world's population, most likely even among Disney+ viewers, the male avatars are much more diverse than those of their female counterparts.
Of the 11 male characters there are 3 superheroes (Spider-Man, The Black Panther and Iron Man), 2 action heroes (The Madanlorian and Buzz Lightyear), 3 naughty/cheeky kids (Bart Simpson, Simba and Baby Yoda), 1 supervillain (Darth Vader) and 2 active heroes (Mickey Mouse and Joe from Pixar's "Sol"). The female characters, on the other hand, are much more monotonous: 3 cartoon princesses (Elsa, Jasmine and Moana, though it can be argued that Moana, the daughter of a chief of a Polynesian village, is a princess, and Elsa becomes queen at the beginning of the film) and Minnie Mouse, who can be defined as Ms. Male Character.
The concept of Ms. Male Character was developed by feminist thinker Anita Sarksyan and refers to a female character who was not created as an independent character but as a female version of an existing male character defined as female by traditional femanine characteristics. A classic example is Ms. Pac-Man, who is identical to the original Pacman except for a bow (though she has no hair), lipstick and long lashes. Similarly, Minnie Mouse is not an independent character, but Mickey Mouse in a dress, a bow and long lashes.
It is a lazy and patriarchal method of creating a female character without really engaging in the original and unique development of the character. By the way, since the male character is the default character, many times they do not need gender characteristics at all. Pacman is devoid of any gender characterization, Mickey Mouse only has shorts. What makes them male is the very fact that they are not defined as women.
More to the point, the female characters in the Disney+ avatars are all cartoonish, mostly passive or one-dimensional. Unlike their male counterparts, there are no superheroes, no scoundrels, no cheeky girls (Moana is the closest, but in most of the film she plays a serious character versus the wild and impulsive Maui). Furthermore, it's not that there is a lack of such diverse characters: Leia (the original character or the girl in Obi-Wan Kenobi), Asuka Tano, Ray, Captain Marvel, Ms. Marvel, Jessica Jones, Wanda Maximoff, The Black Widow, Cruella de vil, Maleficent, Ursula (though she is problematic for completely different reasons) are just some examples.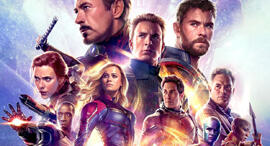 The versatile portfolio of Disney and its various brands have a lot of worthy female characters that could have been represented - and Disney has the capability to do so, with the American version of the service probably having a much larger selection of avatars, women and men.
It sounds like a small complaint, and maybe it's really small. After all, these are avatars in a streaming service, but this is not a unique or unusual case. Representation of women in the media is often marginalized, and secondary in importance to the representation of men. Important and prominent characters are taken care of first, who for some reason are mostly men, and then, just so that there is some balance and feminists do not get upset, we add some women - and lo and behold, everything is fine.
However, the complaint also connects to a serious issue at Disney when it comes to female representations in their brands for children or the whole family. The first Disney animated film with a female character taking control of her fate came only in 1989, with The Little Mermaid, more than 50 years after the first animated film. 38 years have passed between the first film in the Star Wars series and a film centered on a female protagonist whose plot is mainly about her. Marvel produced 20 superhero movies before they remembered to make a female superhero movie. Even now, when examining the list of upcoming releases, only one out of 12 future films places female superheroes at its core (2, if you consider the Fantastic 4).
Disney has a serious problem with female character representation in its brands and the avatars at Disney+ are just a reflection of that. You have to invest a lot of money and effort to really correct this, but at least when it comes to avatars it is not that difficult. At least there, women and girls will know that females do not have to be just passive princesses or an extension of a male character.