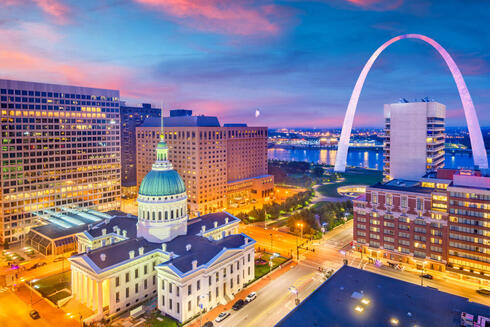 One Missourian's historic recognition of Israel carries long-reaching business opportunities
President Harry Truman was the first leader to recognize Israel - and the relationship has continued to flourish ever since
America has always called itself a friend to Israel, but the state of Missouri has a particular place in history that helps it claim the initial spot as the country's first supporter. Native Missourian President Harry Truman was the first world leader to officially recognize the Jewish State in 1948 only
11 minutes
after its creation.
Since then, Missouri has taken somewhat of a backseat when it comes to Israeli attention to the U.S., despite a booming agricultural industry and its central location suitable for mass transportation. Seventy-five years after that first recognition, the time might have come for Israelis to return the favor and consider The Show-Me State as a place to expand their businesses.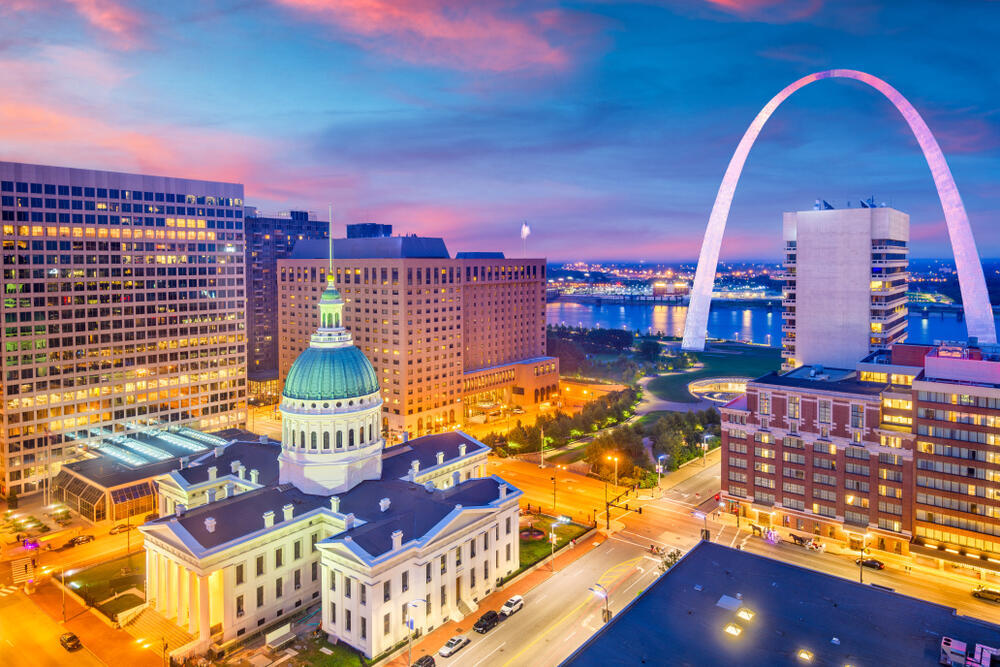 "In terms of challenges, I would say they're like any of the smaller less well-known states, and that is educating the market on what Missouri has to offer," said Elysa Rapoport, Director of the State of Missouri Israel Trade & Investment Office. "A lot of Israelis probably don't know where it is on the map… but most of them are always happy to learn. It is challenging but always an interesting conversation starter."
The Office was opened in 2015 and assists Israeli companies interested in entering the U.S. market by promoting Missouri as an attractive business location, as well as helping Missouri firms looking to export to Israel in regards to products and services. Since its opening, the Office has hosted four Governor-led business and trade delegations to Israel, the most recent being led by Republican governor Michael Parson in November 2022 (delayed from 2020 due to the pandemic).
According to Rapoport, Israelis might benefit from the friendliness of local Missourians that they may not get from coastal states who may take foreign direct investment for granted. "They're very down-to-earth, real people," she said of the locals. "Real friendly, open-minded people. That filters down to every level… They're all excited about opportunities with Israel and interested in collaboration. The kind of attention that Israeli companies get when exploring opportunities in Missouri is probably quite different from what they might get from the East or the West coasts just because there are so many companies fighting there."
In 2022, Missouri's imports from Israel totaled $100 million and related mostly to the Chemicals, Computer and Electronics, and Metals industries. Its exports to Israel totaled slightly more at $131 million and related to the Metals, Transportation, and Chemical industries. Prominent Israeli-founded companies Amdocs and ICL keep their headquarters and offices in Missouri, with the latter recently announcing a new battery materials
manufacturing plant
in St. Louis to be opened by 2025. Along with help in the form of a $197 million federal grant from the Department of Energy, it will be the first lithium iron facility in the U.S. and vital for the country's chip battle with China. "That's another exciting connection that Israel and Missouri have," she added.
In terms of business, Missouri is an attractive place for companies to expand due to its tax rates and standard of living. Missouri is the third lowest state for personal income tax in the country and from January 2020 its corporate income tax rate dropped to 4 percent, making it one of the most tax-friendly states in the U.S. At the same time, Missouri lowered the corporate income tax rate from 6.25 percent to 4 percent ranking it second among states that levy such a tax.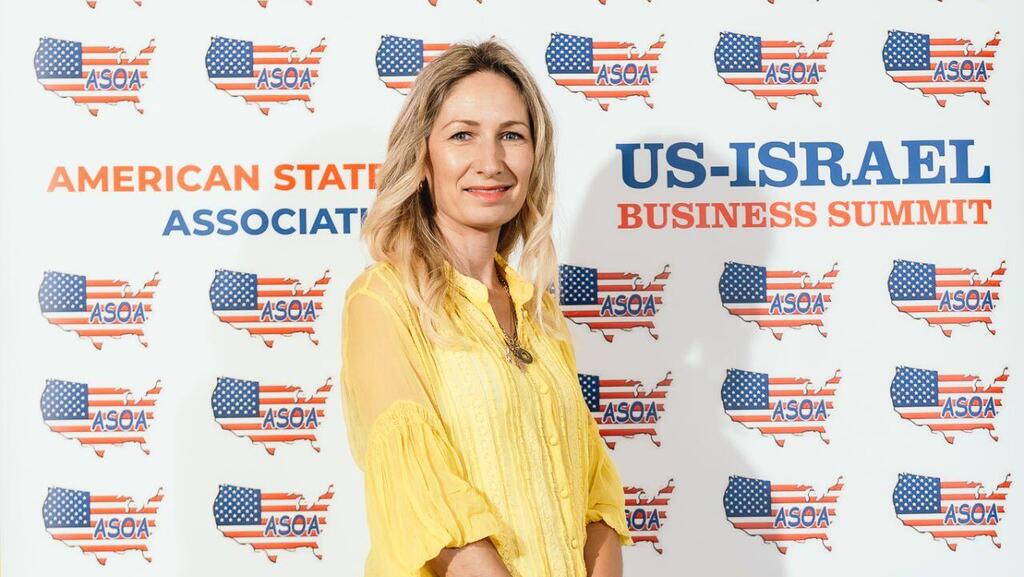 One industry that Israelis might want to consider when looking West is agriculture. Missouri's $94 billion agricultural industry is ripe for innovation and as a state with the second-highest number of farms in the country, its central location means that it is only a day's drive from half the country - and a two-day drive from the entire population. Also within its borders rests The KC Animal Health Corridor: anchored by Manhattan, Kansas, and Columbia, it is home to more than 300 animal health companies making up 56 percent of the total worldwide animal health, diagnostics, and pet food sales.
Finally, Israelis and Missourians might want to benefit from a mutual interest in aerospace technology: While the former state has an impressive reputation globally with Israel Aerospace Industries (IAI), the latter is home to several aerospace companies, including Boeing's Defense, Space & Security division which has operations in the state. "There are more than 16,000 trained workforce in the aviation and aerospace defense manufacturing in Missouri," confirmed Rapoport. "Boeing announced a
$1.8 billion
expansion project in St. Louis, that will provide development and create a lot more jobs and further strengthen that industry."
With two major cities positioned on each side of the state, both Kansas City and St. Louis hold healthy Jewish populations, with the latter boasting one of the strongest Jewish communities in the country at roughly 60,000. According to
Missouri Partnerships
, it has hundreds of Missourians who were born in Israel and thousands who speak Hebrew. In the 75 years since 'a local guy from Missouri' declared Israel a free and independent state, it
this week
adopted the International Holocaust Remembrance Alliance's (IHRA) working definition of anti-Semitism and officially recognizes September as Jewish American Heritage Month. September was chosen to align with the Jewish High Holiday season, symbolling a relationship that has remained strong since the proclamation was first made in 1948.
"For companies considering relocation, if they've raised a round of investment to open their U.S. office, that money will go a lot further if they open up in Missouri as opposed to California or New York - both on a personal level and a corporate level," she said.