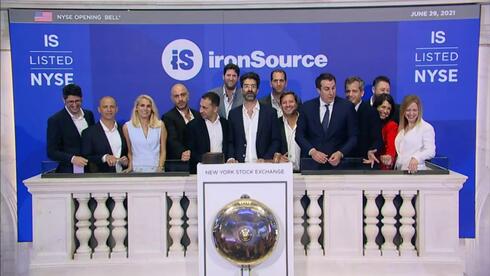 Exclusive

ironSource to merge with game development platform Unity Software
Both companies have seen their share price plummet this year and have decided to join forces, "Calcalist" has learned. ironSource went public a year ago through a SPAC merger at a valuation of $11.1 billion and is being valued at almost $5 billion in the merger
Israeli company ironSource is merging with game development platform Unity Software,
"Calcalist" has learned
. Unity has seen its share price fall by over 70% in 2022 and currently has a market cap of under $12 billion on Nasdaq. ironSource, which has developed a platform that helps app developers with their monetization, engagement, and analytics, has also seen its shares plummet this year and currently has a market cap of $2.28 billion.
ironSource went public a year ago on NYSE through a SPAC merger at a valuation of $11.1 billion. The company, which employs 1,500 people, has been valued at $4.4 billion in the merger, a 94% premium on its current value on the NYSE, and 26.5% of the shares of the merged company will be held by ironSource shareholders. The merged company is aiming to reach $1 billion in EBITDA by the end of 2024.
Unlike Unity, ironSource hasn't laid off any employees during the current crisis. ironSource CEO Tomer Bar-Zeev will remain at the merged company and will serve on its board. ironSource's Israel office, which employs around 850 people, will become a significant center for Unity. Sequoia Capital and Silver Lake, two of Unity's main shareholders, are expected to invest around $1 billion in the merged company once the deal is completed, which is expected to be before the end of the year.
The merger will be completed in a shares transaction and ironSource will have three directors on the board of the merged company.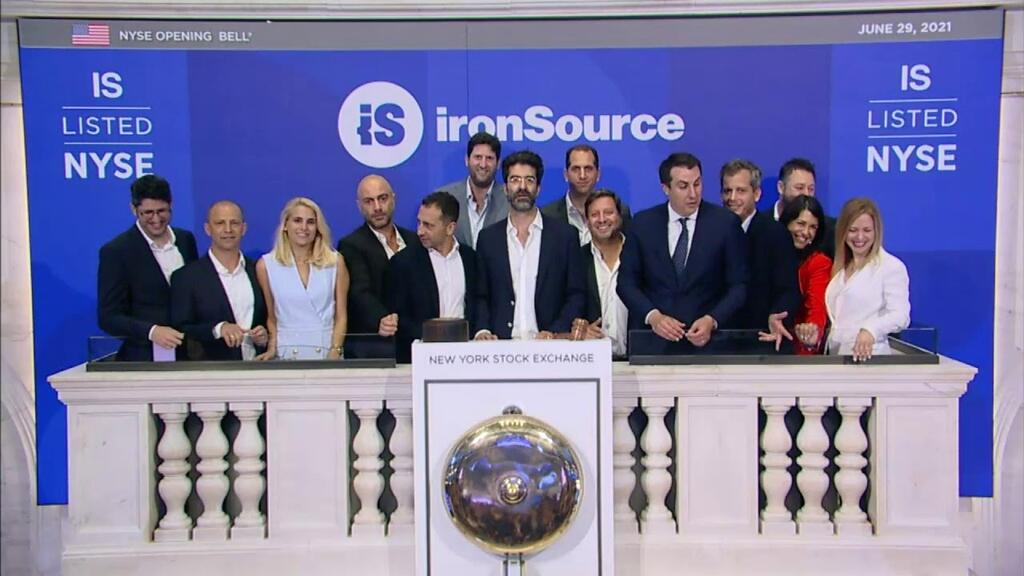 ironSource announced last October that it entered into an agreement to acquire Israeli marketing software company Bidalgo. Bidalgo's technology helps app marketers to drive growth by giving them visibility and control over their marketing investment.
The purchase of Bidalgo came on the back of ironSource's acquisition of TapJoy, a U.S-based mobile advertising and app monetization company, for $400 million earlier that month.
ironSource was founded in 2010 and raised a total of $105 million over two rounds and five investors. Bidalgo marked its eighth acquisition in total and fourth of 2021, following Soomla in January and Luna Labs in February.
Unity Software was founded in Denmark in 2004 as Over the Edge Entertainment and changed its name in 2007. The company develops the 3D graphics technology underpinning many popular video games, including hits like Among Us and Activision Blizzard's Hearthstone.
The company announced last month that it was laying off more than 200 people, which make up around 4% of its workforce.
Unity acquired avatar technology company Ziva Dynamics for an undisclosed sum earlier this year and paid $1.63 billion for visual effects company Weta last November.