"R&D centers do not produce much for the state of Israel"
Former chairman of the National Economic Council, Prof. Eugene Kandel, has surprisingly harsh criticism of the high number of high-tech R&D centers in Israel. He states that this is one of the causes of the high-tech manpower crisis. "It was important that Google & Microsoft come here, however, today there are over 400 companies and we are already on the map"
Eugene Kandel has surprisingly harsh criticism of the high number of high-tech R&D centers in Israel. He states that this is one of the causes of the manpower crisis in high-tech and that the contribution of the centers to the country is limited.
"What has happened so far in the high-tech industry is that we have increased the amount of technological manpower and reduced the employment multiplier. 25 years ago, for every tech employee in Israel there were almost two non-tech employees. Today that number has dropped to 0.8. Why has this happened? We grew in tech employees, however, their impact on the general population has grown smaller."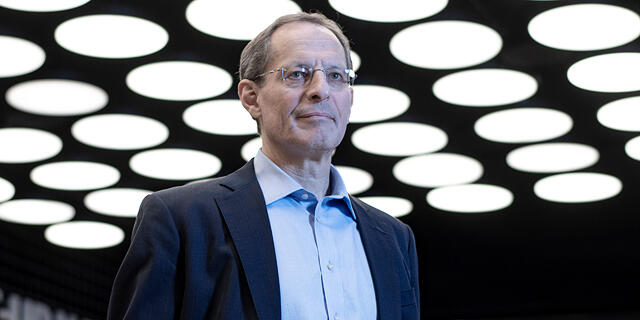 According to Kandel, in the R&D centers of foreign companies the situation is even more extreme. "The employment multiplier there for every tech employee is 0.3, this is because they employ almost 100% tech. That means they compete for our most scarce resource but do not offer much beyond that. It was important that Google and Microsoft come here but today there are over 400 companies and we are already on the map. Our reputation doesn't require it any longer. The same company that acquires an Israeli company and establishes a development center here fires most of the people who are not in development. Therefore, they produce almost nothing but taxes on wages. It is not really R&D as R&D is an investment. However, it is R&D for the parent company abroad where they do business."
Kandel also states "there is also a new trend that Israeli companies, instead of growing a company in Israel, leave their development center here and move all business functions abroad. Our estimate is that over 50% of developers work in foreign development centers or in Israeli companies that behave like foreign development centers." Kandel concluded that "the situation should change in which the government treats development centers in the same way it treats technology companies growing in Israel, for example in taxation policy. There must be a policy that encourages the growth of entire companies in Israel, keeping both developers and non-developers."
He would also like to see a change in the labor laws as he states that one of the reasons why CEOs are afraid to add employees in Israel is the fear of them forming a union.