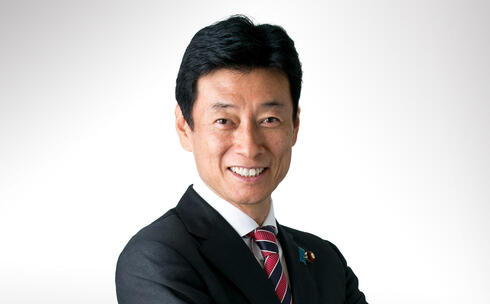 Opinion

Japanese entrepreneurs can learn from leading start-up countries such as Israel
"I enthusiastically arrive in Israel today together with more than a hundred of Japanese businesspersons. I am very excited to have this great opportunity to see with my own eyes Israeli cutting-edge innovation and development," writes Yasutoshi Nishimura, Minister of Economy, Trade and Industry of Japan
We have been witnessing a flourishing of the business and economic relations between Japan and Israel with astounding incremental year by year growth. The Japanese share of investment into the Israeli high-tech field increased dramatically over the years, totaling 12.8% in 2022 and reaching a total of $1.558 billion. The number of Japanese companies in Israel has tripled in the recent decade from 30 in 2014 to about 90 in 2023.
The turning point that brought this remarkable growth goes back to 2015 when Japanese Prime Minister, Mr. Abe Shinzo visited Israel accompanied by over thirty Japanese major companies providing the catalyst which boosted the economic ties. In February 2017 the two countries signed the investment treaty in a bid to create stable, equitable, favorable, and transparent conditions for mutual investments. In May of the same year, during the visit of then Minister of Economy, Trade and Industry (METI) Minister Mr. Seko Hiroshige to Israel, the two countries agreed to establish the Economic Innovation Policy Dialogue (EIPD) and the Japan Israel Innovation Network (JIIN) aiming to accelerate business innovation partnership between the two countries.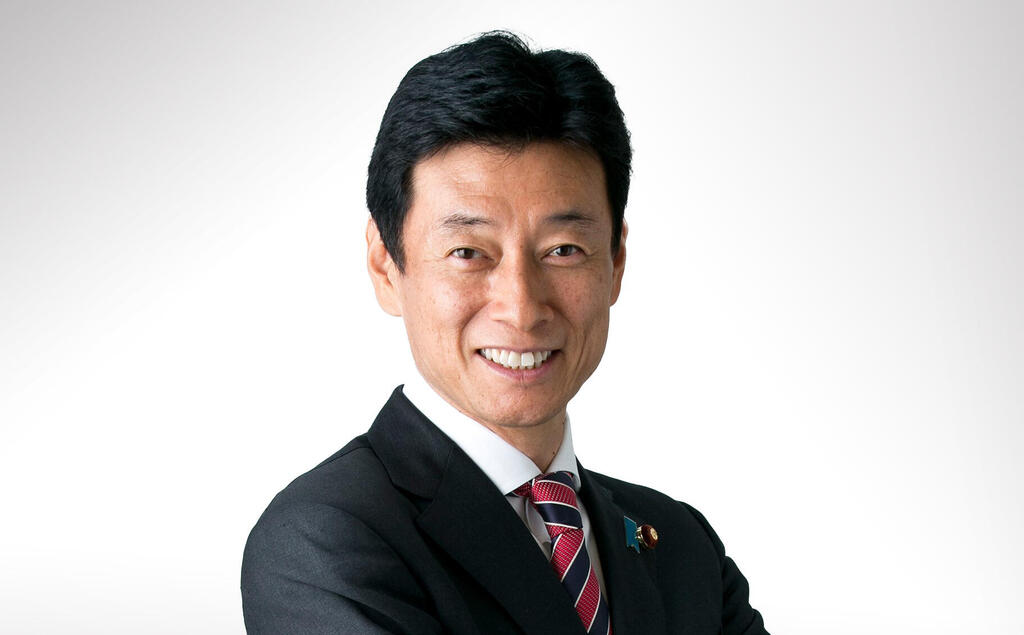 Retrospectively when then Prime Minister Abe visited Israel in 2018, I accompanied him as Deputy Chief Cabinet Secretary, at which time Prime Minister Abe presented to Prime Minister Netanyahu the work and efforts that newly launched JIIN was doing to promote the partnership. Prime Minister Netanyahu stated that there is "great potential" for the collaboration between Japanese technology and Israeli innovation.
With the passing of some five years since these initial steps were taken, I feel that the "great potential" is being realized at this very moment. Japanese companies have invested in Israel, set up research labs and branches, and found promising start-up companies to fund. The expansion of Japanese companies into Israel is incessant. Even during the Covid-19 pandemic, our economic cooperation remained vibrant and creative. Moreover, direct flights between Tel Aviv and Tokyo, launched this March, will definitely contribute to increasing further exchange between our business systems, hubs and organizations.
Alongside the solid and stable foundation that my predecessors created, I enthusiastically arrive in Israel today together with more than a hundred of Japanese businesspersons. In January this year, as part of the "J-StarX", a five-year start-up entrepreneurship exchange program, I announced that a thousand Japanese young entrepreneurs would be dispatched for overseas training in order to learn from leading start-up countries such as Israel. I therefore am very excited to have this great opportunity to see with my own eyes Israeli cutting-edge innovation and development. I am also looking forward to discussing further possible cooperation between the two countries during the 4th EIPD and the 4th plenary of JIIN, which will be held in Tel Aviv tomorrow.
I have confidence that the business and economic exchange between Japan and Israel would generate benefits beyond our bilateral context, and I believe that together we could create possible solutions to emerging global issues of shared concern in the realms of AI, cyber security, climate change and aging societies, which could contribute to the stability and prosperity of the world. I have faith that we are poised to reap many benefits from our efforts to cultivate the exciting and promising partnership between Israel and Japan.
Yasutoshi Nishimura is the Minister of Economy, Trade and Industry of Japan