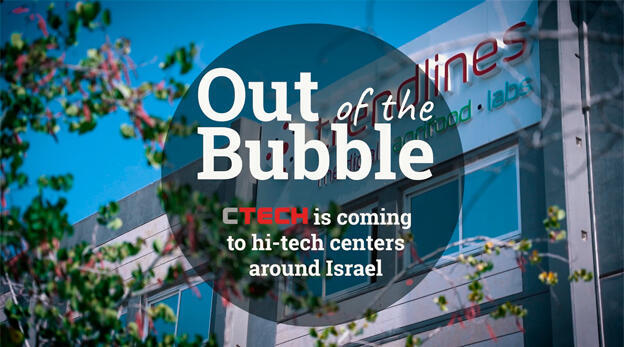 Out of the Bubble

Out of the Bubble comes to Misgav
The latest trip follows visits to other parts of Israel's periphery such as Beer Sheva, Bnei Brak, and Nazareth.
This week CTech will launch the latest episode of 'Out of the Bubble' where our team was hosted in Misgav, between Sakhnin and Carmiel, to speak to a panel of executives and investors from the geographical area. We also conducted interviews with entrepreneurs in the fields of medtech, foodtech, and agritech.
Join us throughout this week to watch the latest entry of "Out of the Bubble" from Misgav.