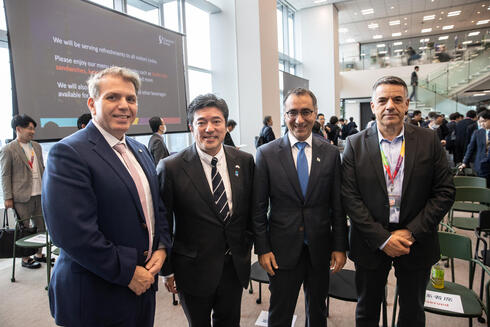 Israel-Japan Conference

"We believe in the 'born in Israel, made in Japan' method"
Eyal Agmoni, founder of Chartered Group, shared his vision for business relations between Israel and Japan. Yasuhide Nakayama, former State Minister of Defense and former State Minister of Foreign Affairs of Japan, added that Japan could benefit from Israel's "great waterfall of knowledge"
"Most Japanese do not recognize and do not know what Israel is, many still have the same mindset from the 1970s from the time of the Arab boycott. BDS people in Japan are still protesting in front of my house," said Yasuhide Nakayama, former State Minister of Defense and former State Minister of Foreign Affairs of Japan, speaking at the Chartered Group's conference that took place in Tokyo this week.
"As the former State Minister of Defense I always explained that although Japan buys F-35s from the U.S., in practice the fuel tank, helmet and wings come from Israel. That's why I say that Silicon Valley is not the source of knowledge and innovation. Silicon Valley is the great river, but the source, the great waterfall of knowledge is Israel. Therefore, in my opinion, Japan as a country can and should go directly to the source, to Israel."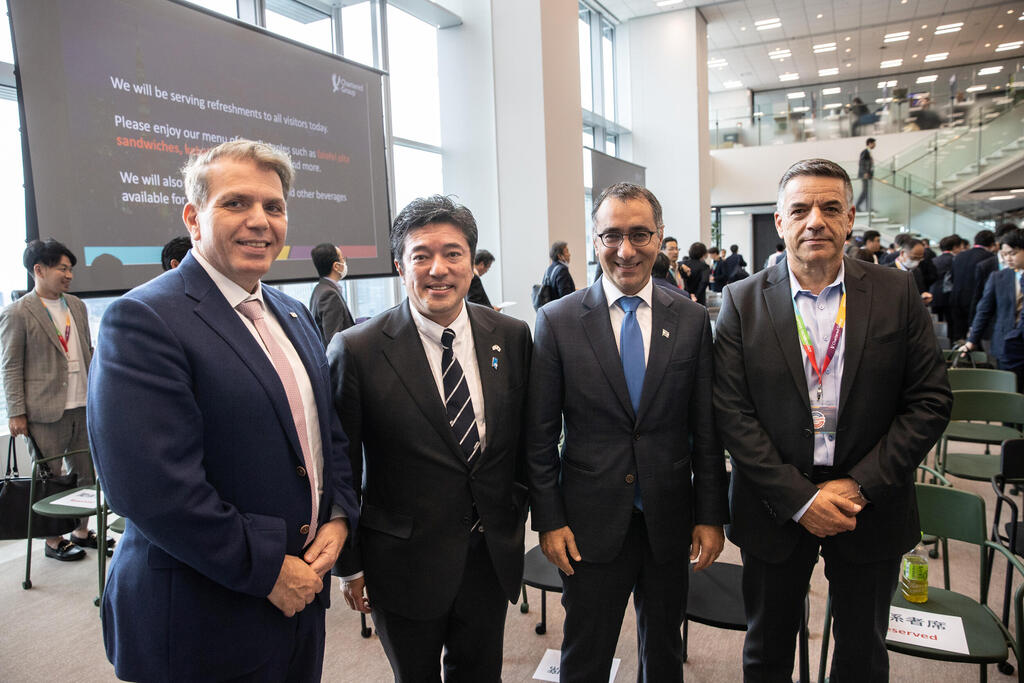 Last January, after not being elected to the current parliament in Japan, Yasuhide became a partner in the Chartered Group, founded by Eyal Agmoni. Although it is almost unknown in Israel, it has over $10 billion under management, the vast majority of which it raises from institutional bodies. It has offices in Europe and Singapore and employs 350 people.
"I don't understand how the Israeli institutions do not operate in the Japanese market," said Agmoni in a conversation with Calcalist. "Japan is one of the largest economies in the world, but somehow the institutions prefer to invest in Romania and other countries and are not exposed to Japan."
Chartered previously engaged in classic asset management of private investment companies, but in recent years has also entered the field of high-tech investments with the establishment of a venture capital arm. It has already built a portfolio of 50 startups, in some of which it invested directly and in others through being one of the main investors in the venture capital fund TAU Ventures of Tel Aviv University, which is managed by Nimrod Cohen.
According to Agmoni, to date the fund has invested $350 million in Israel. "Also in regards to our investment and work with the startups, we believe in the 'born in Israel, made in Japan' method. In Israel we need to learn to understand the Japanese," he said.
Recently, Chartered deepened its relationship with the Israeli security establishment and its expatriates, since the interest in technologies in this field is increasing among Japanese investors. About eight months ago, Brigadier General Rami Malachi, who was Commander of "Lotem", the technological division of J6 and Cyber Defense Branch, joined the fund as a general partner.
At the conference on Wednesday, Chartered presented to hundreds of Japanese investors its portfolio companies, most of which operate in the fields of deep tech, meaning deep technologies, which require long development times and are usually not suitable for classic venture capital funds. Among the companies presented were those dealing with fertility, which attracted the most interest from the Japanese, who are experiencing a constant decline in the birth rate. According to Malachi, there are currently 600 fertility centers in Japan, while there are only 500 fertility centers in the U.S. Other companies that were presented were drone company Xtend, as well as CogniFiber, which develops solutions for photonic communication networks, among about 15 other companies. "We don't just invest in these companies financially, but also develop the future market for them and bring them the Japanese investors for follow-on rounds," said Malachi.