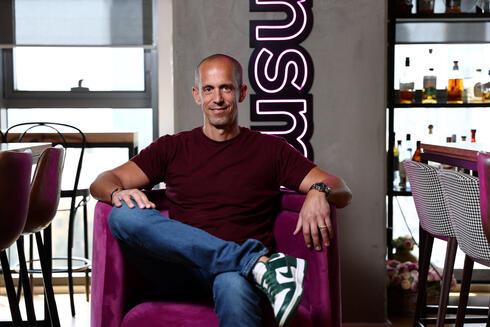 Interview

After four huge exits, Mickey Boodaei now wants to turn Transmit Security into the Google of the cyber world
Serial entrepreneur Boodaei is convinced that Transmit will be the next big thing in the field of online identity security, and according to quite a few signs, he has every reason to be optimistic
"The main problem of the cyber world today is the issue of identities, knowing who is logging in and what they are doing in the enterprise accounts. I feel experienced enough to look ahead and say: there are really no solutions today, only different types of painkillers," Mickey Boodaei warned in an interview to Calcalist.
Boodaei is one of the leaders of Israel's cybersecurity industry, and the CEO and founder of Transmit Security. He founded the company in 2014 to offer solutions for identifying users without a password and logging into company websites. To date, he has raised $543 million with his co-founder Rakesh Loonkar, the highest amount ever raised in a Series A by a cyber company in Israel. They did so at a value of $2.2 billion.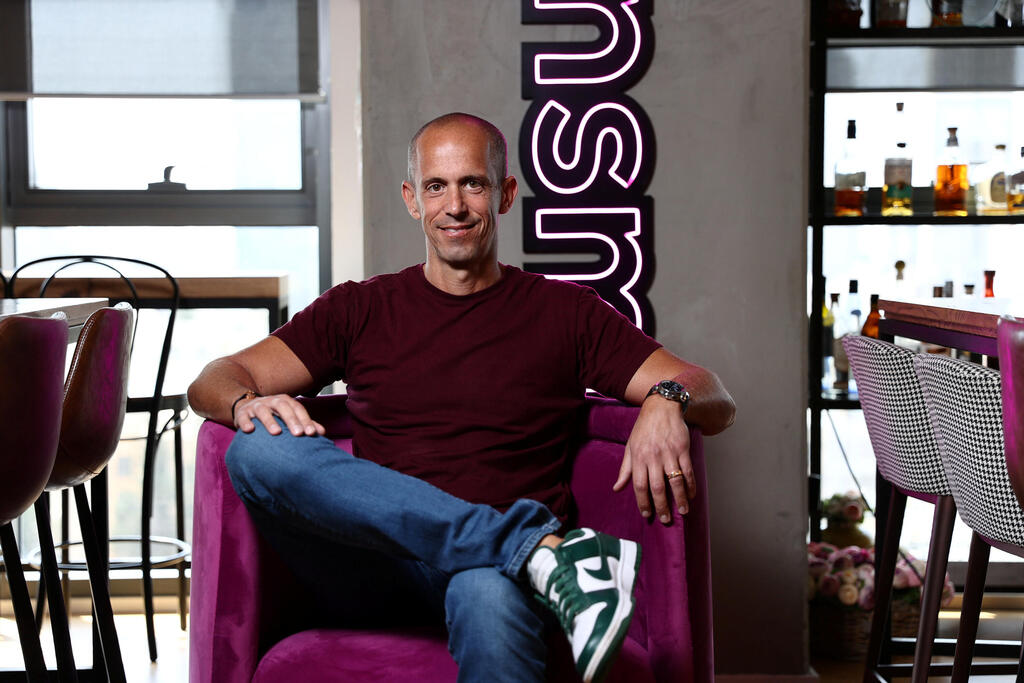 Until the funding round, the company was self-financed by the founders, a loan which was returned shortly after its establishment. Boodaei is convinced that Transmit will be the next big thing in the field of online identity security, and according to quite a few signs, it's on its way there.
Transmit employs 400 people (of which 200 are in Israel where the development is also carried out). Its name still doesn't roll off the tongue like the other giants in the informal cyber world, but Boodaei, who sold Trusteer, which was founded in 2006 and was sold to IBM in 2013 for $650 million, and also made several exits as a result of investments in the field - is convinced that Transmit, his third startup, will be synonymous with the protection of digital identities on the web, just as Google is synonymous with search.
Transmit's goal is to replace passwords as a means of identification for bank accounts, e-mail, social media and work accounts of various kinds with biometric means of identification: finger or face identification directly through the device and not through a password, which can be stolen remotely (a password that is stolen from one website - and may allow hacking into other accounts) or be forgotten. Password-based identification, according to Boodaei, is the biggest loophole in taking over accounts. "You have a lot of passwords on a lot of websites, which you keep forgetting. It should be a secret that is kept only by you, but it is very easy to steal. For example, it is enough to hack into one website that saves the password for you. At Trusteer, we tried to patch the problem with some hack detection solution, but at Transmit, we said: The problem runs far deeper. The entire management of identity protection is screwed up from the root, so we want to solve the real problem and not just put a patch on products that are out of date. At Transmit, we have the ability to do it cleanly from the beginning. In every article about hacking you see that they entered in this way, through accounts."
Will this problem only be understood after the cyber world experiences its own 9/11?
"9/11 is a tough example. 3,000 people died, and I hope we don't end up in a situation like this. But yes, there could be a situation where banks or entire companies won't be able to function for a long period of time. Just like physical personal security is important to us - when we get to a situation where if your digital identity is taken over, the catastrophe that could happen to you personally is equivalent to physical harm to you, it will hurt a lot. Already today there are painful things - if they take over your bank accounts, open accounts for things, delete your files, take over your WhatsApp and charge a ransom. Today, most of your being is still in the physical world, but this is about to change. When your livelihood, your friends, everything is going to be part of your digital identity - you become more vulnerable even in the ability to recover from such an event."
Are you growing a company to sell it again?
"Selling is 'I got tired'. I'm far from that. All I see here is tremendous potential. People don't understand how big it's going to be. There will be cyber companies the size of Google in the field, because cyber has also changed in terms of the heart of the problem: In the past the question was how you protect the network inside the organization, that they won't get into it. Today, the problem is that we all have WiFi, everyone is connected to it, our assets are in the cloud, in 200 software applications as a service, and there is no network to protect it. The attacks are happening because there are too many entrance doors. In the past, you had to identify yourself to enter the network, today you have 1,000 entrance doors - and you have to protect them all. 80% of the problems in the cyber world will be account takeovers. We are the first company in the world of identity protection with such DNA."
What is the magnitude of your dream for Transmit? Check Point, Palo Alto, or Google?
"Outside our sector you ask 'Who knows what Imperva does?' And people don't know. Also, Palo Alto. Those who are not in the world of technology don't really know. When you start a cyber company that deals with how do I secure your identity in the digital world - it will be recognized as the Google, Meta or whatever of personal security in the digital world. This is a change in perception that I think will happen over the next ten years."
Are you saying this to prove to yourself that you are capable of not selling?
"I really enjoy seeing the development of the company and want to get where it needs to go. This is what motivates me to get up in the morning. It has already become such a part of my life. I have been in the profession for 30 years, I have been in the startup world for over 20 years, it has become a part of me. It's in your blood, part of your culture, meeting people, reaching out to customers. It's part of who I am."
Who do you identify with more? Gil Shwed who is a monogamist with Check Point, Shlomo Kramer who is a serial entrepreneur, or Nir Zuk who founded a huge company?
"Each of us has our own character, but in the end, I think we're made of the same material. When I'm put on this list it's embarrassing. But when it's in the same sentence as people who have influenced the cyber world it makes me feel proud."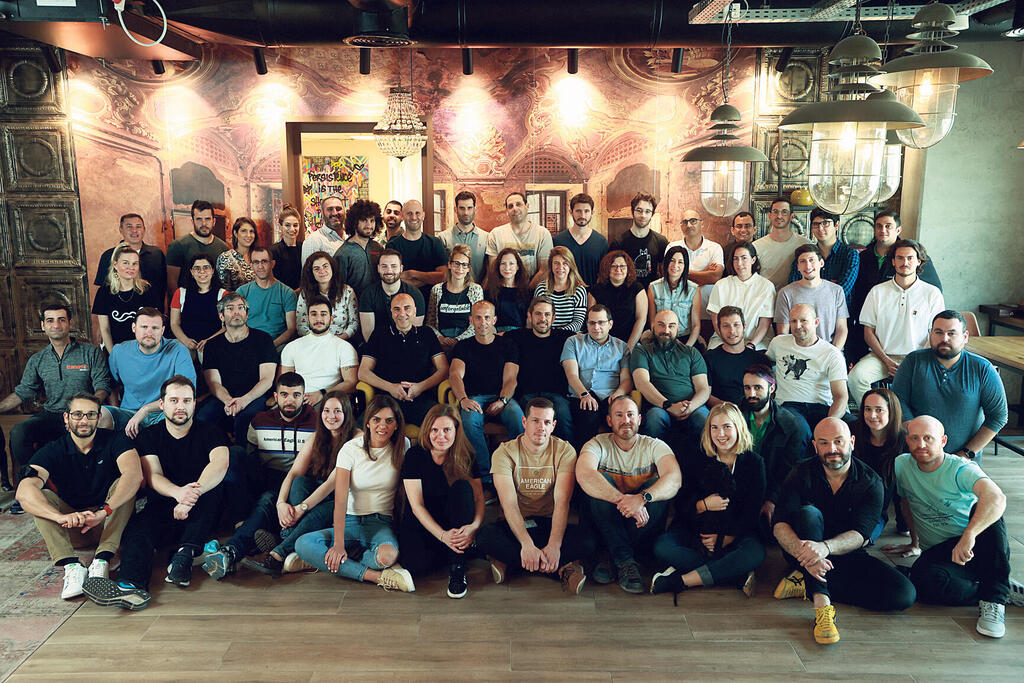 Does the privilege of being "rich enough" help you not act out of pressure to complete an exit?
"There's no doubt that it helps. Your ability to take risks is much more calculated. You're less stressed about what people think of you, what will happen if I don't succeed. When I started Transmit they asked what if it doesn't succeed, aren't you afraid? So, no. I have successes in my repertoire and I have enough self-confidence to also say: I tried to build something and in the end it didn't work."
Along with the success in the companies he founded, Boodaei has also invested in dozens of other cyber companies, some of which recorded significant exits including Lacoon Security, which was sold to Check Point, Skyfence, which was sold to Imperva, Preempt Security, which was sold for about $100 million, Fireglass, which was sold to Symantec and more. Nevertheless, he treats this as a secondary occupation: "A professional investor meets with some 5-6 companies a day, listens to them all. I'm just an amateur. I meet with someone I know, or a friend tells me, 'These are good guys, let's meet.' I really have no time to sit and meet with friends all day."
But you have had quite a few successes as an investor.
"Part of it is luck. I started my investment career on a small scale not many years ago. Today I already know that I can do it in a more professional way because I understood the formula for an investor. Another thing that has changed: I learn from young people much more than they learn from me. The world is changing fast, and things I learned 20-30 years ago are no longer relevant today. You become less relevant because what you have collected over the years is more of a weight than an engine that accelerates you forward."
There is a deluge of cyber companies. Are there other startups that manage to excite you as an investor? Don't you feel worn out that you've already seen it all?
"Technologies do not excite me. But to establish a beautiful and good company and focus on the right problems, while providing value to customers - that I appreciate. There are quite a few who have done it."
How do you explain the fact that companies which are almost unknown have already become unicorns?
"It's really an anomaly. It's excessive, but you can't blame them because that's how the market is pricing them. The problem is with investors who are willing to come and pay ridiculous amounts of money for companies that are not yet mature, and do it knowing that the market will eventually crash. I spoke with investors and no one lives under the illusion that there won't be a strong and painful correction for everyone, and they still had no problem investing in a company without income because the founders are strong and have experience. These are investors who looked at how much return they would get for the money, and not at the level of risk they took on."
What are you trying to say, that the entrepreneurs are not to blame for the valuations they received?
"The value is the fault of those who were willing to pay. So now they will raise at a lower value. It's not a disaster. At some point the good ones will grow to the valuation they received six months ago even if it takes another two years. The good companies will still manage to raise. I'm glad the market no longer looks at revenue growth regardless of expenses. That's something I've never bought into. At Trusteer and Transmit, you have to justify your existence by the fact that customers want to pay for your service, not by the fact that you've poured a lot of money into marketing and sales people and you built yourself up by having a lot of money poured into you. It's also something that's hard to compete with. Here, I'm happy that business has calmed down and you see how profitable and financially strong the company really is."
Your company Trusteer was merged into IBM in the past and it did not end well.
"You need a culture that knows how to acquire. It requires the ability to make a company succeed as a part of you. Palo Alto Networks is an example of a company that knows how to acquire and has made successful acquisitions over the years. IBM should have such a DNA, but companies are going into it to die."
"They murdered it. I think it's a cultural matter of your attitude to innovation. Palo Alto Networks has a good attitude towards innovation. Palo Alto knows how to acquire, at IBM due to the inertia you left from the point of purchase it will continue, but then cyber without innovation, without retaining people - dies at some point."
Does it hurt that they killed your company?
"The decision to come and sell was mine, so should I say now that I'm angry about what they did with it? I could understand that what was done without me would be less successful. But this is the path I chose for this company. I entered it with a certain naivety, because I didn't know IBM in depth. And I thought it could be a good home for a company like Trusteer and I was a little disappointed. I didn't think about it deeply enough, but I don't know if I would have made a different decision at that point in time. I saw it as an opportunity to go out and solve a bigger problem, Transmit came to solve a bigger problem."
Boodaei's personal background is somewhat surprising, and not similar to that typical of other high-tech sharks in the industry. He grew up in Ashdod, the only son of a bus driver father and a housewife mother. His father was born in Persia and his mother was born in Lithuania. He chose to study at an engineering school in Tel Aviv in high school so he traveled by bus every day for four years, but for free thanks to the fact that his father drove an Egged bus.
"I had a wonderful childhood in Ashdod. At some point I felt that I wanted to leave it. It happened to me relatively early. I wanted to go to one of the high schools outside of it. For four years I would get up at 6am, get on a bus, go to school and return to Ashdod. My father was an Egged driver so the trips were free. Otherwise it's a lot of money to travel between Tel Aviv and Ashdod every day. My mother was a housewife. She died of cirrhosis of the liver at age 70."
Did you ever imagine that the boy from Ashdod, the son of an Egged bus driver, would be so successful?
"I imagined myself being successful, but not in terms of money. When I was in the army, even before I started this career, Check Point had already become a kind of brand, and yes I looked and said wow, that's success for me. So today to create an infrastructural product that serves clients who are the largest organizations, and everyone depends on it - Citibank, J.P. Morgan, UBS, HSBC, these are all monsters that use our technologies, so it's a kind of feeling of pride. This is the success that I imagined and aimed for."