The No Good, Very Bad Year of Neumann, Birnbaum, and Yehudai
What goes on in the mind of a CEO who has gone from the top of the world to rock bottom? How to manage the hit to the image, why personal finances help absorb the blow, and how does one make a comeback
In August 2018, Daniel Birnbaum was on top of the world. He was CEO of SodaStream International Ltd., and his visage smiled confidently from the pages of financial newspapers around the world, alongside PepsiCo CEO Ramon Laguarta. The soft drink giant has agreed to buy the Israeli at-home water carbonation products company for $3.2 billion.

Israeli Prime Minister Benjamin Netanyahu and Minister of Finance Moshe Kahlon called and congratulated Birnbaum with a pathos usually reserved for Israeli athletes winning Olympic medals. It was a peak moment for Birnbaum, who during his 12-year tenure as CEO revitalized the company and made it an internationally-known brand. Media reports at the time celebrated Birnbaum's success. For agreeing to stay on board for three years, he received a $34 million bonus. His total compensation from the deal came to $95 million. Birnbaum later said that five weeks before the acquisition made headlines, he met with PepsiCo's then-CEO Indra Nooyi, who asked if Sodastream was up for sale. When Birnbaum asked, "will you let us work?" She answered, "will you stay at the company?"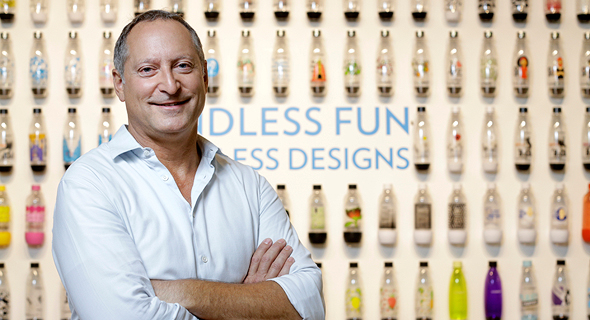 Daniel Birnbaum. Photo: Amit Sha'al

A year later, in September 2019, shortly after he stepped down as CEO and assumed the role of chairman, Birnbaum's future at the company was a lot more uncertain. He was making headlines for different reasons, accused of passing on insider information to a close acquaintance who used it to make a profit of around $55,500 in stock trading. The investigation is still in its initial stages, and if the process ends up a civil procedure and not a criminal one, Birnbaum might even get to keep his chair. But it doesn't really matter—his shiny image as the industry's golden boy has already been tarnished.

When the news broke out, Birnbaum did what most people in his position would do: try to live his life under the radar. The man who used to love the spotlight hired a crisis management consultant. Interviews with him are out of the question. Last month, a moment after announcing his resignation from the board of home cannabis farming startup Seedo "due to certain deficiencies and conflicts of interest by some of Seedo's board members and employees," he gathered his wife and kids and got on a plane to the far east.

Another person who saw an exit blow up in his face is Ori Yehudai, the former president and CEO of Israel-headquartered flavor and fragrance company Frutarom Industries Ltd. In May 2018, Frutarom announced its acquisition by NYSE-listed International Flavors & Fragrances Inc. (IFF) in a deal valued at $7.1 billion. In August, IFF revealed that during Frutarom's integration into the company, it "was made aware of allegations that two Frutarom businesses operating principally in Russia and Ukraine made improper payments to representatives of a number of customers." Yehudai was one of several senior executives named as being aware or participating in the unlawful actions. IFF has since demanded that Yehudai return the $20 million bonus he received after the deal closed. Just before, like Birnbaum, Yehudai resigned from his position as chairman of private Israeli medical cannabis company Sade after just two months, attributing his resignation to "seeing things that shouldn't be" and in which he wanted no part in.

These days, Yehudai broadcasts business as usual, posting photographs of sunsets aboard his yacht and dishes from the restaurants he owns to social media. Last month, he was one of 70 leading figures of Israel's tech and business sectors who called on Netanyahu to resign after being indicted on charges of bribery, fraud, and breach of trust in three separate corruption cases.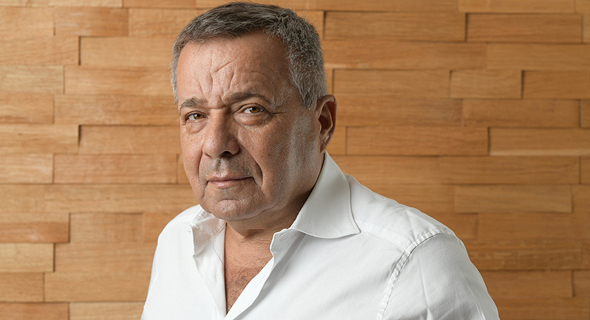 Ori Yehudai. Photo: Yonatan Bloom

2019 was a year of big crashes for Israeli executives. While Birnbaum and Yehudai earned their place on the list, the top spot is undoubtedly reserved for wunderkind Adam Neumann, WeWork's co-founder and former CEO. The company went abruptly from a dream of going public according to a $47 billion valuation, to an estimated valuation of only $8 billion. Neumann's bright aura has been muddied by scorn and a forced ejection from the throne.

Executives, no matter how talented, experience failure constantly, even without the added legal complications. Erez Vigodman, the former CEO of Teva Pharmaceutical Industries Ltd., ended his tenure three years ago following a series of events that turned the once-proud Israeli flagship company to a struggling, debt-laden entity. Dov Kotler, the recently elected CEO of Israel's largest bank Hapoalim, founded Prisma Investment house after serving as the CEO of the Union Bank of Israel and Israeli credit card company Visa Cal only to see it fall apart within a few years.

In a society that crowns and worships business geniuses, it is hard to accuse CEOs of the circumstances that eventually lead to their retirement. Neumann, according to various media reports, was nicknamed Jesus by his employees. The charismatic Birnbaum starred in SodaStream's commercials. Yehudai was repeatedly compared to his idol, the legendary founder of Teva, Eli Hurvitz.

It is human nature to create idols, be it God or more earthly leaders, according to Amos Shapira, the former CEO of Israel's national carrier El Al and of Israeli telecommunication company Cellcom Israel Ltd. "This culture of worshiping the leader creates a dynamic where, at the end of the day, a small group of talented decision-makers arrives at decisions that, in hindsight, prompt us to ask how and why those decisions were made. Take the 1973 Arab–Israeli War. It is exactly the same syndrome—a group of generals idolized by the public. It happens in business organizations as well, and you can find solutions that would stop it. That is the responsibility of the board of directors and anyone who leads a system. You must conduct anonymous organizational surveys that ensure freedom of speech even if it goes against the opinion of the person in charge. You must have a website where employees can post queries anonymously."

The one thing all these leaders have in common in hubris, according to a former senior executive at one of the companies mentioned in the article, who spoke to Calclalist on condition of anonymity. "They have a feeling of supremacy, of power, of 'I know everything and it won't happen to me.' When you surround yourself with yes men or don't listen to others, it is easy to believe no one will discover you gave someone forbidden information." When it happens, though, people need to accept that they erred and make a change if they want a comeback, she said. "It is especially hard for older, privileged people. To come back you must admit to making a mistake, but to my estimation, none of them did or is doing that internal process."

Iris Bar Hava, an organizational consultant and executive at computer software company Explorium Ltd., said it is narcissism that causes people to surround themselves with yes men. They experience the fall worse on several levels, she recently told Calcalist. "When this pyramid crashes, the shock is great and very shattering. You need to remember that some of these people—who among the public are considered faultless—don't necessarily feel that way in their personal lives. Therefore, the public might be in shock, but for them, it is somewhat cathartic. They feel like fraudsters and the day they are caught out, as sad as it is to say, they feel a sort of relief."

Israeli author and organizational consultant Kineret Rosenblum brings up another aspect of the phenomenon. "Today, everything is legal until you get caught," she said. "Various regulations like tax planning and leverages and speculation became very unintuitive, and what was a grey area in the past is considered fraud today, and rightly so—just like what happened with sexual harassment."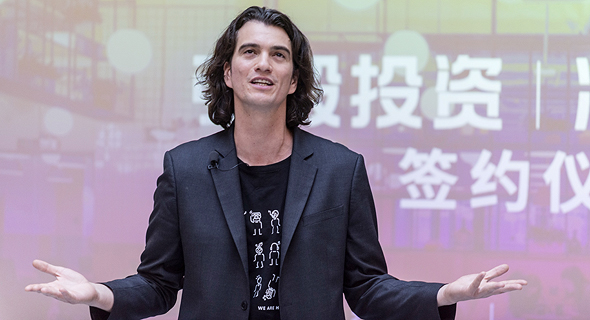 Adam Neumann. Photo: Getty Images

Current cultural phenomena like House of Cards also created an environment where sophisticated evil is the only option, Rosenblum said. "If you are not doing everything to win, then you are not even in the game. In the business world, people try their luck, and they seldom regret their actions because they feel like they paid their debt by experiencing public humiliation. If they do regret something, it is being caught. Because what are you actually guilty of? Not employing a good enough legal advisor."

Birnbaum, Neumann, and Yehudai are at different stages of their crisis. Birnbaum is still the chairman, while Neumann found himself ousted from the company he co-founded. Yehudai is doing battle for his bonus in court. Still, they all have one thing in common—their crisis, dramatic as it is, does not sentence them to financial uncertainty. Even in the worst-case scenario, the three of them are financially stable enough to maintain their current lifestyle. It is especially true for Neumann, who left WeWork with a golden parachute worth $1.7 billion. For such people, the personal damages are lessened as long as their bank accounts remain full.

The billion-dollar question, of course, is how to get past the crisis. "A narcissist might experience severe depression," Bar Hava said. "They will blame the failure on the rest of the world and attribute it to their enemies. But some of them are people with great ambition and strength who will find alternatives."

The normative leader, Bar Hava said, could get past it, pending on two conditions. The first is the existence of a supportive group of true friends who remain loyal even after the loss of the coveted leadership role. The second is the willingness to really draw conclusions and learn a lesson, she said. With the right support, you can rebuild and start a—painful—journey of looking for a new job.

Dov Kotler was recently appointed CEO of Bank Hapoalim despite experiencing a failure with Prisma over a decade ago. In his discussions with the bank's board of directors before his appointment, he told them the decision to establish an investment house was born from pride, and that his failure only strengthened his abilities as a manager.

"You can say that such an experience creates modesty and humility when you already have your next position, or when you give a lecture," Bar Hava said. "Then, you can talk about failure. You gain that perspective back when you are on top again. Amid a crisis, it is hard to see that it could be a gift."