Chain Reaction raises another $70 million for blockchain and privacy chip
The Israeli startup, which took its total funding to date to $115 million, aims to drive high-performance hardware for blockchain and privacy in data centers and clouds
Israeli startup Chain Reaction, a semiconductor company focused on disruptive blockchain and privacy hardware, announced on Thursday that it raised $70 million in its Series C funding round led by Morgan Creek Digital, with participation from Hanaco Ventures, Jerusalem Venture Partners, KCK Capital, Exor, Atreides Management, and Blue Run Ventures.
The new round brings total funding to $115 million and will be used to expand the engineering and development teams, which have grown to 100 full-time employees. Chain Reaction was founded in 2019 by CEO Alon Webman and CTO Oren Yokev.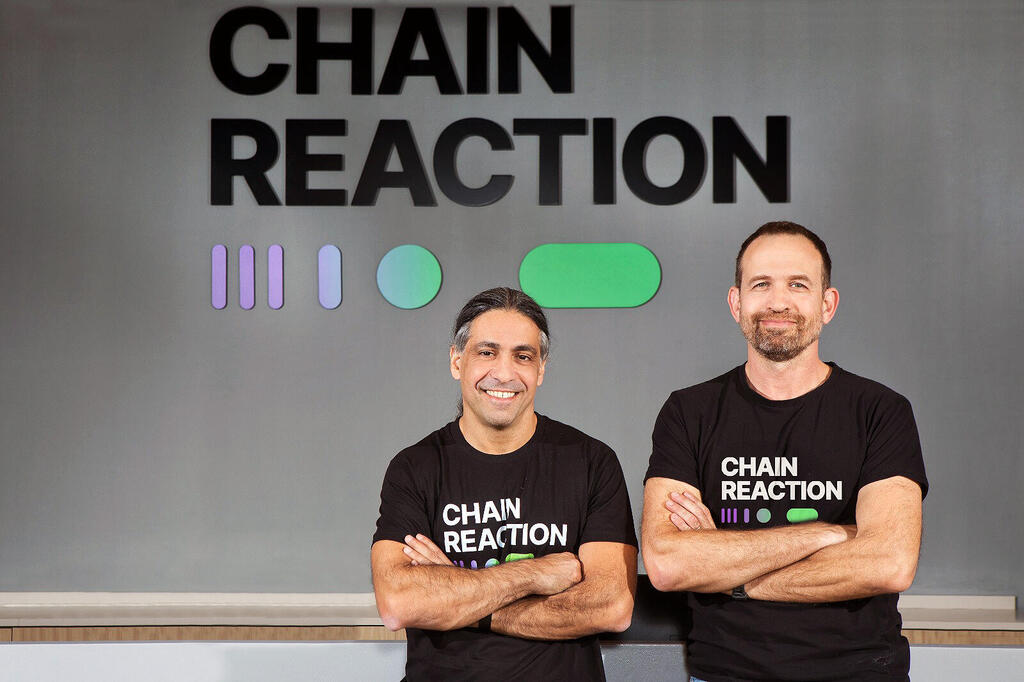 The company said the round will expedite deployment of enterprise-grade blockchain solutions – Application Specific Integrated Circuits (ASICs) and systems. It will also scale Chain Reaction's privacy tech solutions involving the design of cloud data center infrastructure to accelerate privacy enhancing technologies (PETs).
"Enabling real time compute on encrypted data is the holy grail of cloud computing. Chain Reaction is on the cusp of making this a reality by accelerating PETs," said Alon Webman, co-founder and CEO of Chain Reaction. "Our technology will enable enterprise and government to modernize compute infrastructure by moving private data to the cloud."
In a conversation with Calcalist, Webman spoke of the company's journey until it completed its Series C. "The market has completely changed in the last year. We started the fundraising at the beginning of 2022 and the values dropped. But we have signed customers and in the coming months we will start putting the chips into production. We have tens of millions of dollars worth of contracts. We are in a $100 billion market and the only ones selling chips in it are us," said Webman.
Chain Reaction anticipates general availability of its first blockchain hardware chips and systems in the first quarter of 2023.
"We fully expect Chain Reaction's blockchain products will become the new industry standard in blockchain compute infrastructure, laying the foundation for all future sustainable blockchain technologies," said Mark Yusko, CEO and CIO of Morgan Creek Capital Management and Managing Partner of Morgan Creek Digital.