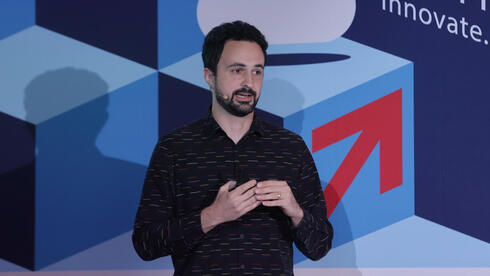 Mind the Tech NY 2022

"The surveillance industry is heading towards a squeeze"
Dr. Bill Marczak, Research Scientist at ICSI and Research Fellow at Citizen Lab, was speaking at Calcalist's Mind the Tech conference in New York
"The industry is heading towards a squeeze. Revenue is declining over time and the cost of exploit is going up until an inflection point is reached at which point the industry is no longer profitable," said Dr. Bill Marczak, Research Scientist at ICSI and Research Fellow at Citizen Lab.
Marczak's presentation at Calcalist's Mind the Tech conference in New York was titled "Facing the Pegasus Scandals: What's Next for the Surveillance Industry?"
"Ultimately at the end of the day this is a political decision that has put the industry on this trajectory. This is the U.S. Commerce Department and the Biden administration, and this is the Israeli government choosing to reduce the number of countries that can be exported to. This can be changed, but what can't be changed is the innocence that has been lost in the fact that this industry's rise and fall rests with politics and politicians."
You can watch the full presentation in the video above.