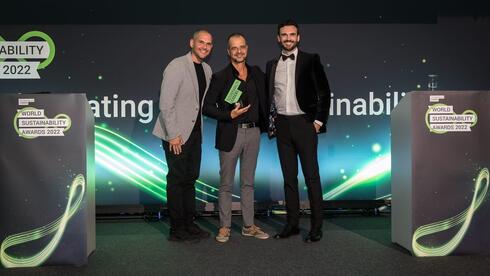 Israel's HomeBiogas wins World Sustainability Award
The company won the award in the field of Circular Economy for its waste-to-energy solutions that tackle climate change
Israeli company HomeBiogas has been awarded the World Sustainability Award in the field of Circular Economy at this year's ceremony. The company provides a waste-to-energy solution that helps tackle climate change by reducing methane emissions and providing clean energy to people around the world.
"We're proud to be recipients of the World Sustainability Award as leaders in the Circular Economy," said Oshik Efrati, CEO of HomeBiogas. "The driving force behind HomeBiogas is to disrupt the world of waste with on-site sustainable solutions. Waste is a valuable resource and we are working hard to make it matter."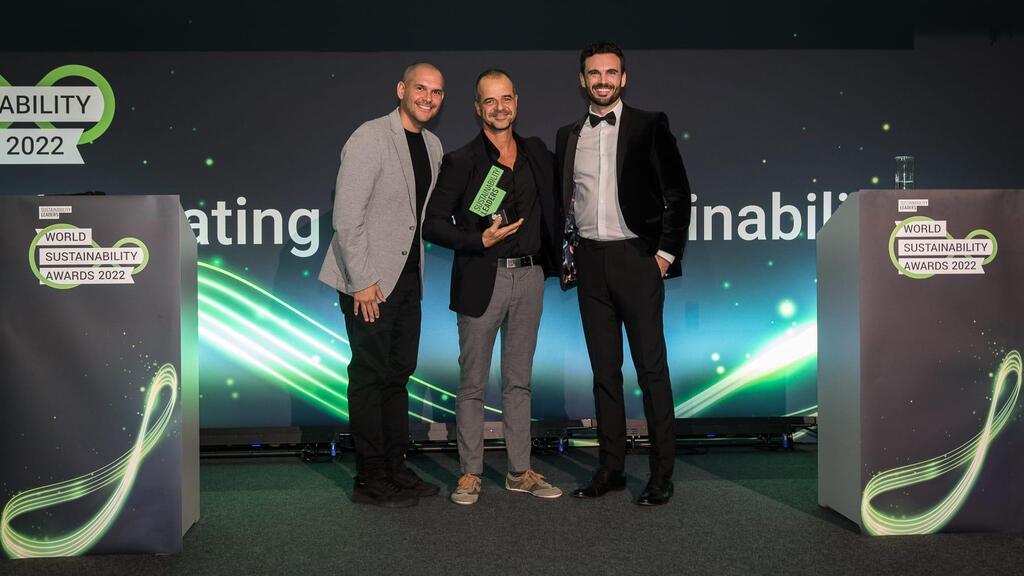 HomeBiogas has developed a biogas system that enables households and businesses to turn their organic waste into clean energy, such as gas for heating water or cooking. It uses anaerobic digestion to convert organic materials into renewable energy thus reducing the cost and emissions associated with sending food waste to landfills. To date, HomeBiogas has sold 15,000 household systems in 107 countries.
This year's World Sustainability Award recognized the company for its effort in helping with the 'circular economy', which challenges businesses to rethink their operations and value chains. It encourages the creation of 'loops' whereby materials and products are continuously reused, recycled, or retained. The judges who selected HomeBiogas are industry experts such as Chief Sustainability or Social Responsibility Officers from companies including Colgate Palmolive, AT&T, Pepsico, Walgreens Boots Alliance, Heineken and more.
Each system offsets six tonnes of carbon dioxide per year, the equivalent of one vehicle's annual emissions. One judge described it as: "an astonishing innovation, which opens up a new era of possibilities for the under-developed world but also the developed one, through home family autonomy in energy."
Other winners championed categories such as "Sustainable Supply Chain", "Profit with Purpose", and "Carbon Reduction". This year's congress took place in Munich, Germany, and invited global organizations to map out how to meet climate goals for 2030, which include net zero pledged by governments at COP26 in November last year.
HomeBiogas was founded in 2012 and has raised $35 million to date.