She-inspires

"Invite more people to dream with you, that's how you will succeed"
Idit Gazit Berger, Head of Digital Native at Microsoft, shares why Digital Native is significant, how being a woman has shaped her decisions, and what she has learned throughout her journey
"Many of us have a dream and keep it to ourselves" says Idit Gazit Berger, Head of Digital Native at Microsoft. "The more people you invite to your dream, like John Lennon's song 'imagine together', the better. Once people dream with you the chance you will succeed will grow." In an interview with CTech, Gazit Berger speaks about her success at Microsoft and how being a woman has shaped her decisions.
Gazit Berger has been with Microsoft for 14.5 years and has held nine different positions at the company. Most of those years were in England, and the last few years have been in Israel as part of the management board of Middle East and Africa (MEA) working at Digital Native.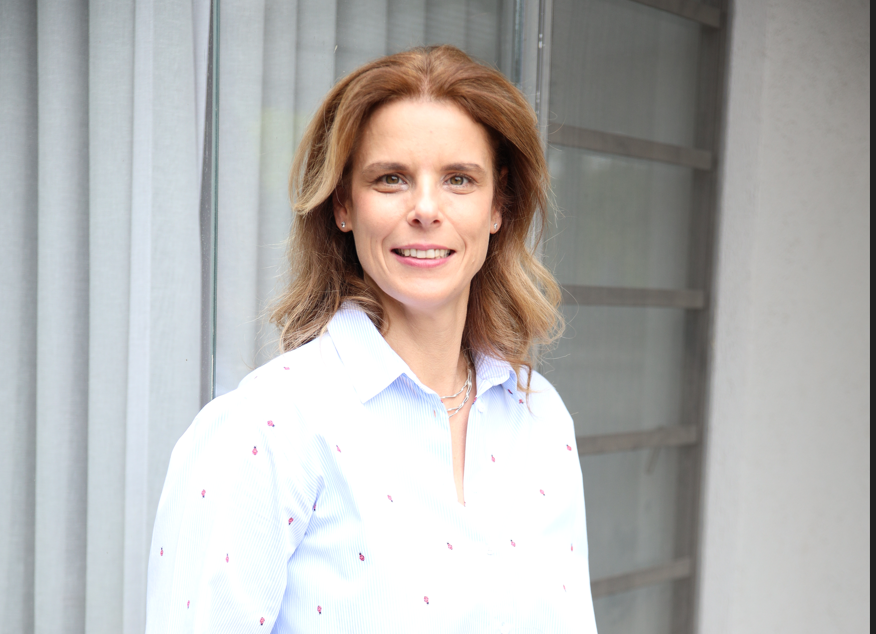 ״I held many positions within Microsoft and when you move around different technologies and positions you learn a lot about the business and the opportunities. You understand the strengths and you see the areas where you weren't successful. For me, as an Israeli, seeing the opportunity in Digital Native was very natural. I saw the potential as an enterprise and once we moved to the cloud new opportunities arose that weren't there for us as a company before."
What is Digital Native and how does it help others?
"It is creating an end-to-end journey for startups from the stage where they work from their garage until they have product market fit, reach customers and scale. Basically, we are escorting the startup journey where, at every phase, we are supporting their needs. At first they need tech and financial support and once they have product market fit we build a partnership with them.
"Microsoft wants to be their partner, not the other way around. We want to really help them succeed. We do this by offering co-sale, where all the salespeople (there are 15K) are rewarded for sales. We are also offering an automation enabling marketplace - an online store that has all the existing solutions on the platform (like a digital catalog), but the beauty of it is you can do all your procurements though there."
CTech's She-inspires series follows the stories of various female leaders in Israel. The interviewees hail from various sectors: some work at high level positions in large organizations, some are founders, and some are key players in industries aimed at changing the world for the better. The goal is to learn where they came from, where they are going and how they are bringing inspiration to an entire sector making its way towards a glass ceiling just waiting to burst.
Does the fact that you are a woman make any kind of difference?
"I went to England and I started working at a startup that was amazing. We were 9 salespeople with only 2 British natives and 7 immigrants. I came to work and an American colleague, Donna, approached me and said 'I am so happy there is another woman on the team'. And I thought to myself, of all the things she could have said she mentioned my gender?
"Ever since Satya Nadella became CEO of Microsoft, 6-7 years ago, he has raised awareness to diversity and inclusion. However, in the beginning it wasn't easy. Pre-Satya I would drive 42 miles to my office, I had two young kids and I couldn't work from home. I would leave at 7 and not return until 7 and I was dying. I met with my director and I told her 'I am having trouble juggling my job and my kids' and she said 'you need to choose'. The moment she said that I chose to leave."
According to a
report published on Website Planet
, less than one in five employees in the tech industry are women, despite the fact that women make up more than half of the U.S. workforce. The study also found that women leave the tech industry at a 45% higher rate than men and that half of the tech startups have no women on their leadership teams.
Over the years, Gazit Berger has learned how to succeed even in tough situations. "What I learned is you need allyship. Women at high level positions where the issue is important to them and they can create a change.
"For example, when I came to manage a team of 70 architects all the way from Pakistan, Oman, Bahrain, Qatar etc. I was a Jewish woman, from Israel, who is non-tech being given the opportunity to manage men at the highest level of tech in Microsoft. I built a management team of four women and two men which, in tech, is unheard of. When I finished we had 30-40% more women in the various teams. The reason is I had women who recruited women. There are countries where it is hard but when the leaders are women we are able to bring with us others that want to join."
When asked what else she has learned over the years, Gazit Berger replied without hesitation. "I learned that you need to dream together. Many of us have a dream and keep it to ourselves. The more people you invite to your dream the chance you will succeed grows. Invite people in, tell them where you want to go - they will rally and support you and there is more of a chance it will happen."