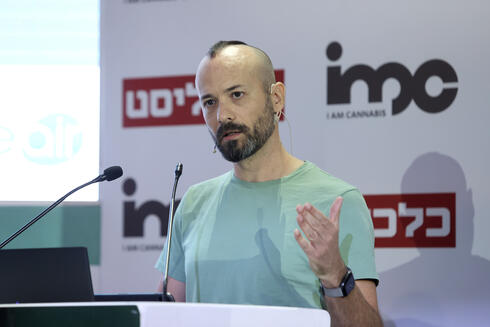 Philip Morris acquiring Cannabis inhaler developer Syqe Medical for up to $650 million
The Israeli company's main product is a metered-dose inhaler for pain reduction treatment using medical cannabis
Philip Morris, the international tobacco giant, is acquiring the Israeli company Syqe Medical in a deal that could reach $650 million, Calcalist has learned. Syqe's main product is a metered-dose inhaler for pain reduction treatment using medical cannabis.
The deal consists of several milestones. Philip Morris will initially invest $120 million to support the process of obtaining FDA approval for Syqe's inhaler. If the approval is received after passing clinical trials, Philip Morris will proceed to purchase all the shares of the Israeli company for $650 million.
The transaction will be conducted through Philip Morris' subsidiary Vectura, which specializes in the field of inhalers. Philip Morris previously acquired the British company for one billion pounds in 2021 as part of its strategy to transition to smoke-free smoking.
Philip Morris previously invested $20 million in Syqe back in 2016.
The acquisition of Syqe marks one of the largest transactions in Israel's medical technologies field over recent years. If the $650 million valuation is achieved, Syqe will become one of the ten largest cannabis companies globally, joining the ranks of Tilray and Aurora.
This exit is highly significant for all of Syqe's investors, considering that the total investments in the company to date amount to only $80 million. The company's founder and CEO, Perry Davidson, holds a relatively large share of over 10% of the company, with other investors including OurCrowd, former Retalix founders Barry Shaked and Brian Cooper, GlenRock, Leon Recanati's investment firm, Shavit Capital, and Bank Discount.
Established in 2011 by Davidson, who still serves as the CEO, Syqe holds around 120 patents resulting from more than eight years of development. The main innovation in Syqe's inhaler is the use of raw inflorescence of the cannabis plant, not its processed products, and the ability to measure an exact dose intended for the patient.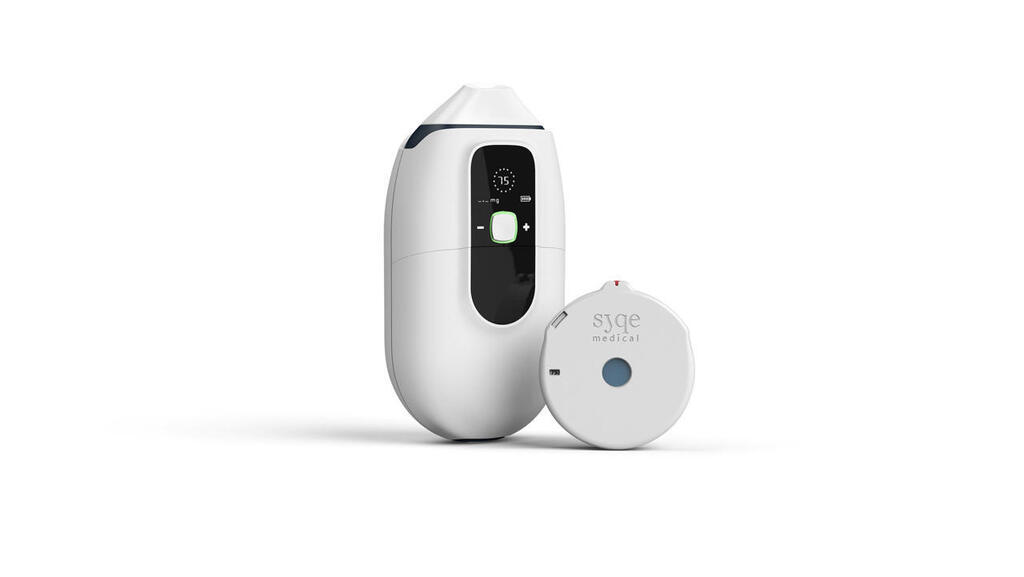 Presently, over 80% of medical cannabis consumers use smoking and vaping products, leading to potential overdoses. Syqe's inhaler provides relief without causing the psychoactive effects from excessive dosing.
As of now, Syqe's inhaler is available in Israel and Australia, which are relatively small markets. The Israeli market, for example, is estimated at only 100 million shekels (approximately $27.5 million) per year, serving approximately 50,000 medical cannabis patients.
In the past, the inhalers were marketed and distributed through the Israeli pharmaceutical company Teva, but recently, Syqe opted for independent marketing and signed cooperation agreements with the Ministry of Defense and the Meuhedet HMO.
Syqe's primary target market is outside of Israel, with its FDA approval process in the United States being a critical milestone. Philip Morris' expertise through Vectura will be instrumental in obtaining this approval. If successful, Syqe will be the first company worldwide to secure FDA approval for using raw cannabis inflorescence as medicine.
Philip Morris, known for its Marlboro brand, is one of the largest cigarette manufacturers globally, valued at $154 billion on Wall Street. It aims to reinvent itself amid the decreasing popularity of traditional cigarettes, with over a third of its revenue now coming from smokeless products, including the iQOS electronic cigarette.
A few years ago, Philip Morris initiated a "beyond nicotine" strategy, expanding its product range into botanicals like chamomile and fennel, as well as sleep and relaxation aids. The cannabis market is still seen as a potential growth engine for tobacco companies despite recent market shifts.
According to Philip Morris, the medical cannabis market is worth $24 billion with an annual growth rate of 15% until 2030. The wellness market, which includes cannabis-based sedatives and sleep aids, is estimated at an additional $4 billion with a growth rate of 8%. Syqe declined to comment.