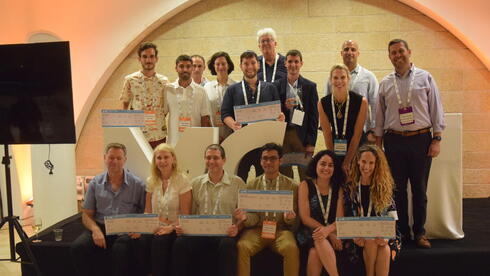 MassChallenge Israel announces 10 startups as its 2022 accelerator program winners
The startups will receive an all-expenses paid roadshow to Boston and New York to meet officials, investors, and business leaders
Ten startups were selected as winners of MassChallenge Israel's four-month accelerator program, earning an all-expenses paid roadshow to the United States. In total, 42 startup founders met in Jerusalem with the city's mayor and local investors, who saw the winners compete for the spots based on their ability to present significant growth during the program, demonstrate a clear path for success, and potential positive impact in their specific sectors.
"MassChallenge Israel is focused on creating positive impact and is committed to further developing our vibrant innovation ecosystem," said Aaron Zucker, Executive Director of MassChallenge Israel. "We are honored to be working with such distinguished governmental and corporate partners who are passionate about promoting innovation and enabling positive global change. We are proud of our startups, this cohort, and our alumni, for their efforts in moving us towards a brighter future, serving as a source of inspiration from Jerusalem in the heart of Israel."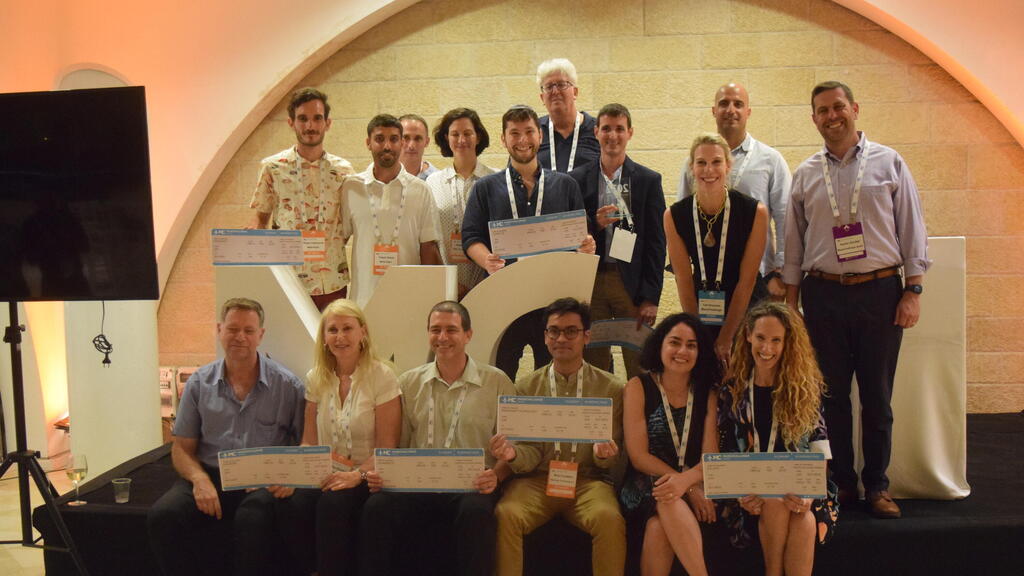 The 10 winning startups, all Israeli with the exception of one from the Phillipines, are as follows:
AlgaHealth

- which uses microalgae to revolutionize health and wellness and fight climate change.

Atiko Technologies

- which enables tests to be performed anywhere and anytime, yielding results within seconds.

Cuspa

- which provides a transcatheter repair solution for heart valve insufficiency.

IntraGel Therapeutics

- which invented a safe, effective, and targeted anti-cancer therapeutic gel to battle oncology patients' solid tumors.

Liquid360

- which unleashes the power of security infrastructures for deep situational awareness and accelerated field operations.

MadeRight

- which built a model to economize waste and produces a competitive, sustainable fungi-based solution for the packaging industry.

Non-Polymeric3D

- which creates non-polymeric materials for the Additive Manufacturing (3D printing) and Powder Injection Molding (CIM, MIM, and MIM) industry.

PoLoPo

- which is developing a platform for the large-scale production of functional and nutritious proteins in edible plants, helping you get more out of what you eat.

RideRadar Technology

(Philippines) - which developed an aggregator platform of ridesharing and on-demand delivery services.

Supplyve

- which provides a frictionless ordering system for small retailers and their suppliers.
The 2022 MassChallenge Israel cohort included startups from 12 countries and 30 cities around the world. The breakdown of the cohort included 32% involved in biotech and life sciences, 29% relating to software/SAAS, and others in cybersecurity, e-commerce, and mobility. MassChallenge Israel has more than 300 alumni companies that have collectively raised $750 million and created 11,000 direct and indirect jobs.
"MassChallenge's accelerator program, operating out of Jerusalem, continues to provide a major boost to the Israeli high-tech ecosystem," added Adv. Daniel Damboritz partner at the Israel law firm Yigal Arnon - Tadmor Levi. "MassChallenge contributes tremendous value to early-stage ventures, and encourages ventures to solve global problems and provide solutions across a variety of sectors. All while exhibiting a strong sense of social and awareness of global needs, emphasizing the creation of new tech ecosystems, the development of minority populations, the integration of the periphery into the Start-up Nation dream, as well as many other initiatives throughout Israel."
MassChallenge Israel is part of the global MassChallenge accelerator network. It is a non-profit that helps entrepreneurs with the resource and skills they need to create meaningful global change. To date, MassChallenge has more than 2,450 alumni who have collectively raised $6.2 billion in funding, generated $3 billion in revenue, and created 157,000 jobs.