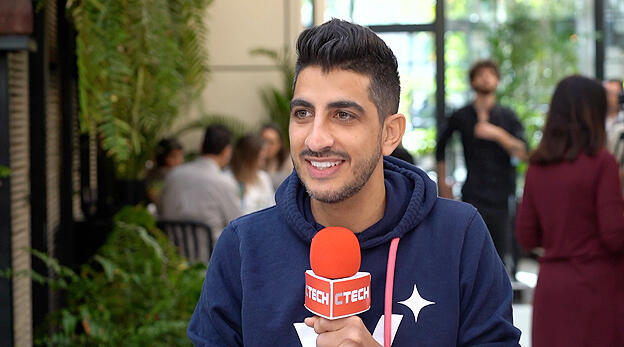 CTalk

"We are recruiting employees that are not exactly our typecast in order to expand our horizons"
Yinon Costica, VP Product and Co-Founder of Wiz, believes that overcoming biases starts with the recruitment process
"Overcoming biases starts with the recruitment process, making sure the pipeline is diverse enough," said Yinon Costica, VP Product and Co-Founder of Wiz, speaking with CTech during the Power in Diversity event on Sunday. "Second is being out and about with leaders that are women, LGBTQ, etc and speaking about it keeps us more open to such changes. Finally, as managers, we need to be aware of our subconscious biases and this is where we need to say, as leaders, that we are recruiting employees that are not exactly our typecast in order to expand our horizons.
"Working remotely is another way to encourage diversity. Enabling someone who doesn't live in the center of Tel Aviv to feel part of the company," added Costica.
Wiz was born into Covid, launching in March 2020, meaning that all employees are can work remotely. "It is the way to go because it allows us to overcome diversity challenges, we are open to anybody. It also creates a culture in the organization where, if you can't come to the office physically, you can still work. The DNA of Wiz is based on this."
Wiz is a cloud security company helping organizations to analyze their cloud infrastructure, identify risks and mitigate them. Founded in 2020, the company has raised $600 million to date, being valued at $6 billion when it last raised funds in October 2021.
You can watch the full interview with Costica in the video above.