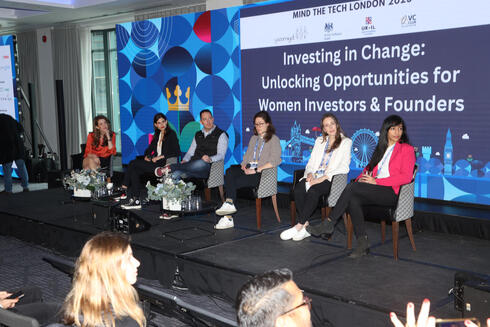 Mind The Tech London 2023

"Only when women see themselves as decision makers of the future, will their situation change"
Sophie Windwood, a Principal at Anthemis' investment team, was speaking in a panel on women at the Mind the Tech London conference. Rubina Singh, Principal, Octopus Ventures: "Women should invest more in networking and not be afraid to ask questions."
Why do women, who make up half of the population, almost never hold partner positions in venture capital funds and most entrepreneurs are also men? This question was discussed in a special panel initiated by the UK Tech Hub together with Hilla Ovil-Brenner, founder of Yazamiyot. According to the data she presented, women make up only 16% of partners in venture capital funds and only 7% of female entrepreneurs.
What needs to happen for this grim reality to change, asked Elinor Honigstein, business development Manager at LinkedIn, who moderated the discussion. "My career started with my mother who was one of the first traders in the commodity exchange and I grew up with financial news on CNBC in the background," replied Nicole Priel, Partner & Managing Director at Ibex Investors. "It is also important for me to show my children that I am not just a mother. My advice is to find a mentor who can accompany and assist in building a career."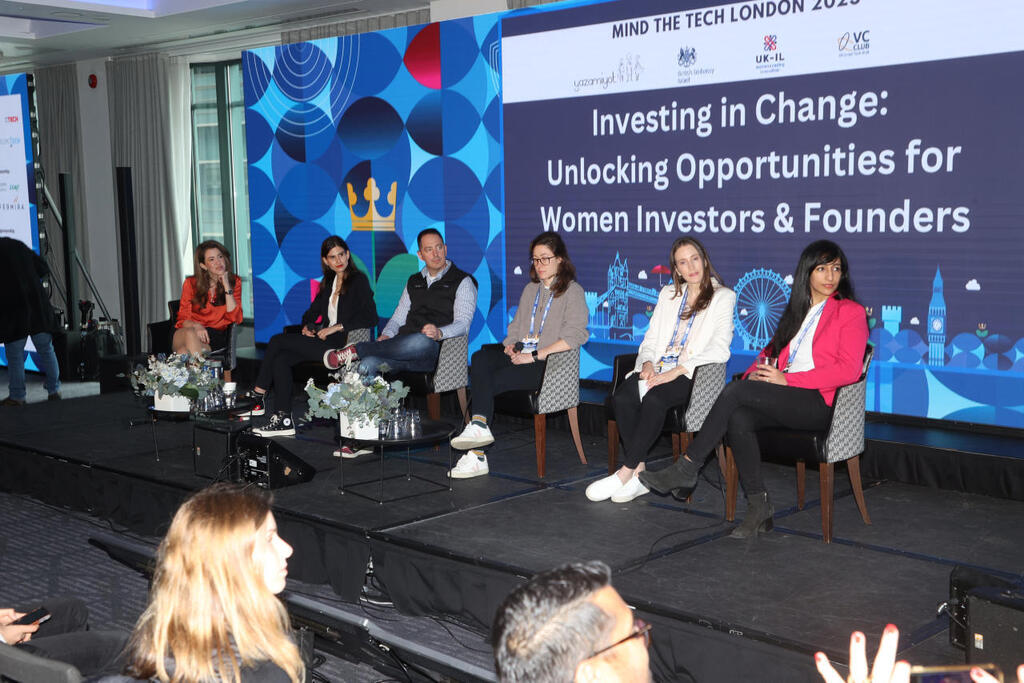 Sophie Windwood, Principal, Anthemis' investment team, also believes that it is of the utmost importance to find a female role model: "Only when women see themselves as decision-makers of the future, their situation will change." Rubina Singh, Principal at Octopus Ventures, stated that it is necessary to improve the diversification of the funds. "Entrepreneurship in companies should also be supported," she said. "Women in foundations tend to invest more in women's companies. Women should invest more in networking and not be afraid to ask questions."
Kate Rosenshine, Global Technology Director at Microsoft, offered the perspective of a huge company: "We need to invest in career guidance for candidates for management positions and thus build a female management reserve. The thinking already in the hiring process needs to be different. I would like to see creativity on the part of the investors and the boards. If the board is diverse, as they try to do in large companies, it also helps."Rotem Elder, Managing Partner at 10D VC, provided a male perspective: "Today it is possible to develop to become partners in venture capital funds from the inside and since at the beginning there is usually an equal distribution between women and men, I believe that in 5-10 years we will see a change in the mix and there will be many more women partners in venture capital funds".
As part of the panel, the winners of the competition for start-ups founded by women were also announced. One of the winners is Liron Nimrodi, co-founder and CEO of Zero Egg which produces protein substitute eggs while significantly saving resources such as space, energy and water. The product, already sold in the US, has zero cholesterol and fewer calories than a regular egg.
The second winner is Gal Barzilay co-founder of Boosst who developed a platform that makes it easier for small business owners to sell their businesses. Boosst's platform is a kind of market where the various companies are presented to help locate buyers.
The third winning startup 6Degrees, co-founder by Miri Berger, which mainly addresses people with limb impairments. The main product is a wearable bracelet device that studies a patient's movements similar to how a voice-activated device "learns" a person's voice, and alongside bluetooth connectivity, allows users to control their electronic devices. Another product is a telemedicine system that accompanies patients after amputation and provides feedback on their level of progress.