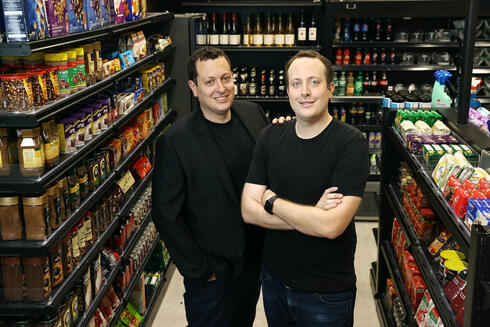 Trigo raises $100 million for frictionless grocery retail platform
The Israeli startup transforms existing supermarkets into fully autonomous digital stores where feeds from ceiling-mounted cameras and shelf sensors are analyzed to generate a "digital twin" of the store
Trigo, an Israel-based computer vision company that develops infrastructure for autonomous retail stores and retail analytics, announced on Wednesday that it has raised $100 million in a new equity financing round.
The investment was led by Singapore state investment firm Temasek Holdings and 83North. New strategic investors include SAP SE, who will also help commercialize Trigo's solution. Existing investors joined the round, including Hetz Ventures, Red Dot Capital Partners, Vertex Ventures, Viola, and supermarket giant REWE Group, one of the world's leading retailers.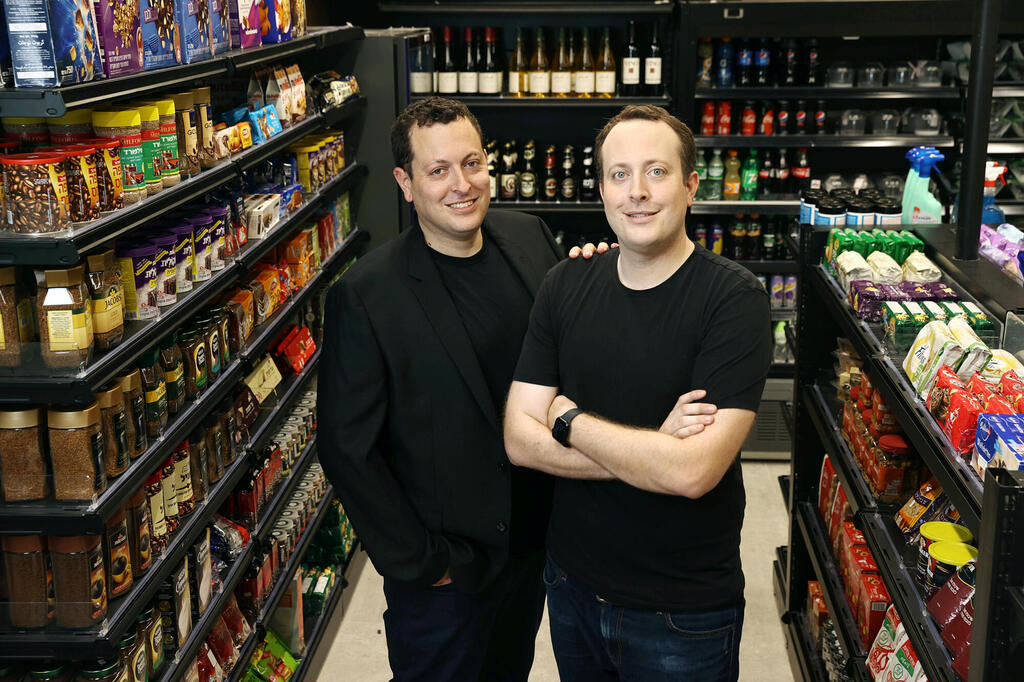 The new funding, which takes Trigo's total amount raised to $204 million, will be used to scale the deployment of autonomous urban supermarkets across Europe and the U.S., enter new geographies, and develop its store and inventory management software application suite, StoreOS.
"Despite the current crisis, our business is doing very well and we have some very big contracts with many clients," Michael Gabay, Trigo's Co-Founder and CEO, told Calcalist. "We want to continue and expand to more clients and products and we will soon be entering larger stores and moving into Asia and other continents.
"We would have probably raised a larger sum last year, but this is still a significant amount that will afford us several years of expansion," Gabay added. "We currently have over 200 employees and we are growing. There won't be any cutbacks at our company. The world is preparing itself for a recession, but our product provides more efficiency so it suits our clients during difficult times."
Trigo was founded in 2018 by brothers Michael (CEO) and Daniel (CTO) Gabay. It transforms existing supermarkets into fully autonomous digital stores where feeds from ceiling-mounted cameras and shelf sensors are analyzed to generate a "digital twin" of the store. Computer vision algorithms - similar to the ones on driverless cars - log interactions between humans and merchandise. Shoppers can walk into stores, select their items off the shelves, and leave without having to queue at checkout or scan any goods. Payments and receipts are settled digitally
Built on top of that core technological infrastructure, the company will offer retailers access to additional applications through its StoreOS store operating system, with which they can track inventory in real-time, minimize out-of-stock and expired items for in-store and online shopping, mitigate fraud, personalize marketing, and manage store and supply chain operations predictively.
Trigo's solutions are currently deployed with some of the world's leading grocery retailers, including Tesco PLC in the UK, ALDI Nord in The Netherlands, REWE Group in Berlin and Cologne, Netto Marken-Discount (also known as Netto) in Munich, Israel's Shufersal (SAE), and Wakefern Food Corp., the largest retailer-owned cooperative in the U.S.