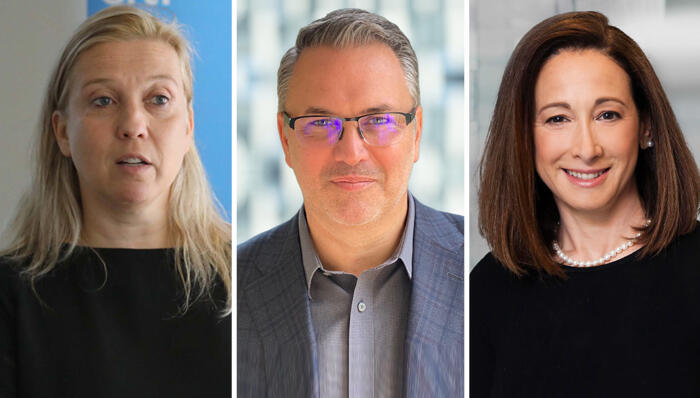 Citi, Discount Bank, announce Israel's Most Promising Fintech Startups for 2022
Voted on by Israel's leading VC's and financial institutions, the eight winners were awarded an NFT
For the third consecutive year, Israel's leading VC's and financial institutions were asked to nominate and rank startups for Israel's Most Promising Fintech Startups, an award sponsored by Citi and Israel Discount Bank. The 2022 winners, which were announced on Tuesday, were divided into eight different categories. VCs were allowed to name only one of their portfolio companies per category.
In keeping with the overall theme of innovation, the winning companies - Balance, Access Fintech, 8Fig, Parametrix Insurance, Graulate, Noname Security, ZenGo and Sedric - were awarded an NFT.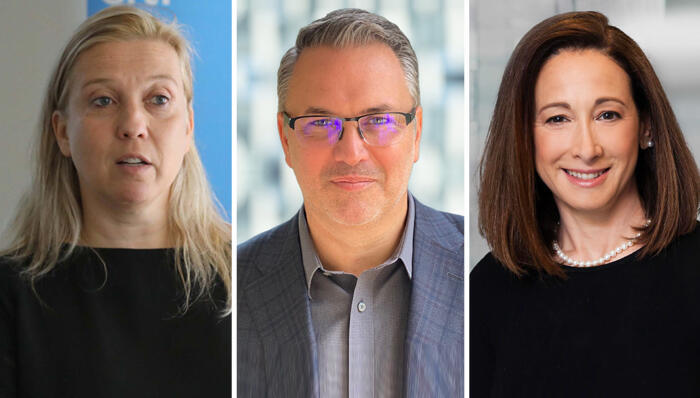 This was the third year in a row that the competition was held. You can read about last year's winners
here
.
Below are the winners in each category:
Balance
ranked first in Payments & Commerce category:
Balance is a self-serve payment platform built for B2B. Leading B2B e-Commerce merchants and marketplaces leverage Balance to offer their buyers a consumer-grade experience for all B2B payment and financing methods. The company is backed by the world's leaders in fintech, including Stripe, Max Levchin, Ribbit, Lightspeed Ventures, Avid Ventures and more.
Founded in 2016 and having raised $37.5 million to date, AccessFintech has created a technological platform for financial institutions which allows participants to share financial data in order to mitigate risks during trades. AccessFintech has created a network of financial institutions (banks, broker-dealers, custodians and asset managers) who share financial information and regulation of work processes, with an emphasis on irregularities, distributing data, onboarding vendors and workflow management.
8Fig
ranked first in Lending & Financing category:
Founded in 2020 and having raised $56.5 million to date, 8fig has introduced a new category of funding, finance e-commerce sellers, through a proprietary supply chain planning technology. This allows e-commerce sellers to intelligently manage their supply chains, optimize cash flows, and receive continuous capital infusions tailored to their respective growth plans through technology. By analyzing and validating each seller's growth trajectory, 8fig delivers accurate and adaptable funding on more attractive terms, all without taking equity. This model provides the flexibility to adjust growth capital and remittance schedules to real-time events as needed, including delayed shipments and fluctuations in demand.
Parametrix was founded in 2019 with a mission to protect companies from losses that occur when 3rd party IT outages interrupt their business. When the cloud crashes, content delivery networks fail, or other enterprise technologies go down, businesses face lost revenue, lost opportunities, disappointed customers and tarnished brand reputations. Parametrix created technology that remotely monitors cloud infrastructure by executing billions of transactions per second across the globe. This data powers a downtime insurance product that mitigates the risk of IT outages and provides businesses with the resources they need to recover fast. To date the company has raised $17.5 million from Firstmark and F2 Capital.
Granulate
ranked first in Technology Infrastructure category:
Granulate was founded in 2018 and raised $45.6 million to date. The company develops a solution that automatically improves application performance and reduces compute costs. With the skyrocketing prices of infrastructure costs, Granulate addresses the problem with an autonomous solution that adapts to all workloads, learns services' data flows and resource usage patterns, thus enabling customers to leverage these performance gains to reduce cluster size and save costs.
The Noname API Security Platform proactively secures the environment from API security vulnerabilities, misconfigurations, and design flaws, while providing API attack protection with automated detection and response. Noname Security was founded in 2020 and has raised $220 million to date.
ZenGo
ranked first in Blockchain & NFT category:
Founded in 2018, ZenGo, a mobile wallet for retail investors to securely manage and use their cryptocurrencies and crypto-assets, has raised $24 million to date. ZenGo is based on a security breakthrough that eliminates the risks related to the hack or theft of private keys and loss of passwords.
Sedric
ranked first in Promising Seed Company category:
Sedric is a compliance excellence platform for next-gen fintech companies. With AI-based real-time monitoring, detection, and analysis of all customer interactions, Sedric ensures customer protection, minimizes risks, and expedites business growth. Sedric empowers compliance teams to quickly apply new laws and regulations across their growing business operations and enables them to focus on the events with the highest dollar value across all channels (voice, chat, email, social, and more). The company was established by Nir Laznik and Eyal Peleg in 2020 and serves fast-growing fintechs on 3 continents.
Ahead of the winners being announced, Ornit Shinar, Global Head of External Innovation & Venture Investing at Citi Innovation Labs, was joined by Steve Ward, Managing Director at Insight Partners, and Melissa Guzy, Managing Partner at Arbor Ventures, for a discussion on Fintech trends of 2022.
"We live in an incredibly dynamic world and Israeli entrepreneurs continue to demonstrate an incredible ability to build companies that tackle some of the most complex and pertinent opportunities," Guzy said. "Israel's military is a great training ground for entrepreneurs, especially the 8200, producing a constant flow of high quality talent. At Arbor we continue to be very enthusiastic about investing in Israel."
Guzy added that similar to the way the pandemic pushed companies to digitize faster, so the war in the Ukraine and the ensuing sanctions will lead to innovation in payments.
"You can't deny the passion in Israel," said Ward. "They are the leaders from a security standpoint. I have not seen another country replicate the ecosystem that is in Israel. There is a level of tenacity there that I have not seen elsewhere."
Ward said his fund will be looking to increase the number of women founders in Israel.
Ward added that the "cloud security space has grown exponentially," being able to provide seamless interactions. "We're seeing a need to be much more in tune with the business and being more empathetic," he noted.